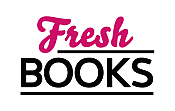 Summer Reads are HOT in July!
"A classic DeBerry and Grant tale--a plot from the headlines, suspense, drama, and a taste of romance"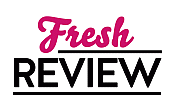 Reviewed by Patricia Woodside
Posted July 2, 2010

Contemporary | Multicultural African-American
DeBerry and Grant capture the mood and feel of that changing Harlem, where longtime residents felt threatened by newcomers who previously wouldn't have stepped foot in their community, or if they did, wouldn't have stayed very long, definitely not past dark and definitely not long enough to take up residence. The redeveloping Harlem was a place where mom & pop community-based stores were being bulldozed by national chains looking to capitalize on the money that seemed to be flowing every which way but into the pockets of the folks who knew Harlem when and had been there ever since. This is the Harlem of DeBerry and Grant's UPTOWN.
Avery Lyons returns to Harlem when her mother is critically injured in a car accident. She hasn't been home in a long time and has no plans to stay longer than necessary. When her mother unexpectedly dies, Avery is thrust into this battle of old vs. new, with the new faction being led by her estranged cousin, Dwight Dixon. Old emotional wounds are picked cleaned to bleed anew, forcing Avery to come to terms with not only her old stomping grounds but also her cousin...and herself.
UPTOWN is a classic DeBerry and Grant contemporary tale, even if it, at first, it feels like a departure from some of their more recent titles. It has it all—a plot snatched from the headlines, suspense, drama, and a taste of romance. Whenever the story seemed to hit a comfortable stride, a new plot point slammed into view, like a NYC subway train rattling full throttle through a crowded station. I had to step back for a second to fully appreciate what had just happened, and my reading was instantly reenergized.
To my surprise, I started feeling for the story's antagonist, Dwight. He makes some personal choices, his relationship with his daughter can be described best as benign neglect, and he has been driven from an early age to succeed at all costs if only to prove his father wrong, but is he really all that bad? The ability to make readers empathize with the story's antagonist when doing so makes no sense intellectually is what ranks DeBerry and Grant with the best of writers. UPTOWN is another highly-recommended read.
Learn more about Uptown
SUMMARY
ENTER THE WORLD OF UPTOWN

Uptown . . . where money rules
Uptown . . . where ambition trumps tradition
Uptown . . . where politics come before everything
Uptown . . . where a family's secrets will bring them together—or down


After twenty years away, Avery Lyons returns to New York when her mother and uncle suffer a serious car accident. The tragedy brings the family together, but Avery is not happy about the impromptu reunion. She no longer recognizes the Harlem of her childhood, but the same old family dynamics and secrets are all too familiar . . . Heir to a real estate empire, Dwight is willing to do anything to realize his aging and demanding father's dream: Dixon Plaza, a luxury high-rise development on Central Park North that will change the face of Harlem forever. There's only one thing in his way: his cousin Avery has inherited a share of the property. She's more than willing to sell until a reporter uncovers the truth behind the rumored shady dealings . . . In Uptown a prominent Harlem family is strained to the breaking point by the high-stakes world of the Manhattan real estate industry, and one woman searches for her identity and the will to forgive. Steamy, provocative, and sexy, Uptown is a turbulent and triumphant read.
---
What do you think about this review?
Comments
No comments posted.

Registered users may leave comments.
Log in or register now!