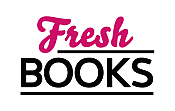 Fall in love with June books!
"The investigation into the death of the ex-wife of a U.S. president proves politics is deadly."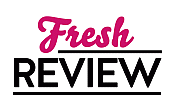 Reviewed by Morgan Chilson
Posted June 16, 2010

Jo Beckett's work as a forensic psychiatrist for the police department means that she faces blood-chilling criminals and equally horrific crimes. But in her latest case, she's in the deadly world of politics, trying to put together the path that Tasia McFarland, ex-wife of the U.S. president, took to her death.
A faltering country singer, Tasia was attracting attention from a song she wrote and on her comeback tour, she entered a stadium on a zip line, firing a prop gun into the air. But when she's shot and killed before she hits the ground, suddenly the interest in Tasia is higher than it has ever been. Jo needs to find out -- and quickly -- whether Tasia killed herself or whether there was a more sinister political issue behind her death.
Before Jo solves the mystery, she'll be shot at and watch many people die. But will she lose one of the people she loves most?
Meg Gardiner doesn't disappoint. Characters with depth, plot with captivating twists and plenty of action will keep you reading. Another excellent read!
SUMMARY
In Edgar Award-winner Meg Gardiner's third thriller featuring forensic psychologist Jo Beckett, politics and pop culture cross paths- with deadly results.

Tasia McFarland is a washed-up country-pop singer desperate for the break that will get her back atop the charts. She's also the ex-wife of the president of the United States. So when Tasia writes a song with politically charged lyrics, people take note and her star begins to rise anew. In the spectacle-driven opener of her comeback tour, she is lowered from a helicopter, hundreds of feet above her adoring fans, while firing a prop Colt .45 at the fireworks filled stage. Tasia is riding high.

Until she's killed by a bullet to the neck, before a shocked crowd of 30,000.

When video can't prove the shot came from Tasia's Colt .45 and the ballistics report comes up empty, the authorities call in forensic psychiatrist Jo Beckett to do a psychological autopsy and help avert a political disaster. But as Jo sifts through the facts, she only finds more questions: Did Tasia kill herself in one last cry for attention? Were those lyrics the ranting of a paranoid woman losing her grip? Or warnings from a woman afraid and in danger? And most disturbing of all: Just what does Tasia's death mean for a president-and in fact a nation- teetering on the brink of catastrophe?
---
What do you think about this review?
Comments
No comments posted.

Registered users may leave comments.
Log in or register now!