"Daemon. Freedom. Must reads!"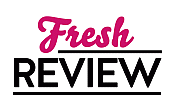 Reviewed by Ed Pichon
Posted May 29, 2010

FREEDOM™ is the sequel to Daemon, and if you haven't read Deamon, stop reading this review. Go get Daemon. Read it. Then go get the sequel. You won't need me to convince you. If you feel like it, come read my review at some later date.
If you have read Daemon, why are you reading this review when you could be reading FREEDOM™?
FREEDOM™ picks up right where Daemon left off. The daemon continues executing the instructions of its genius creator, and conflict is brewing between its followers and the guardians of the old world order. The book follows the (surviving) characters as they try and figure out what is going on, and decide whether or not the daemon is a force for good, or a force for ill - and whether they should be fighting the daemon, or fighting for it.
Suarez keeps throwing out great ideas in FREEDOM™, so fast that the story has a hard time keeping up. There is room for dozens of books about a creating a real society around the rules that govern online role-playing games like World of Warcraft. To discuss some of the ideas would deprive the reader of the pleasure of discovering them in the book themselves. Occasionally, those ideas come across a little preachy, and indulges in conspiracy-theorist fantasy, but in a book about conspiracy theories and ideological warfare, that's not really a valid grounds for complaint.
FREEDOM™ demonstrates that Daemon wasn't a fluke: Suarez's second book is just as good as the first. I can't wait to see what he writes next.
SUMMARY
Modern Civilization is about to experience a cold reboot ...
In one of the most buzzed-about debuts of 2009, Daniel Suarez introduced a terrifying vision of a new world order, controlled by the Daemon, an insidious computer program unleashed by a dying hi-tech wunderkind. Daemon captured the attention of the tech community, became a New York Times and Indie bestseller, and left readers hungry for more.
Well, more is here, and it's even more gripping than its predecessor.
In the opening chapters of FreedomTM, the Daemon is firmly in control, using an expanded network of dispossessed operatives to tear apart civilization and rebuild it anew. As civil disorder spreads through the American Midwest, former detective Pete Sebeck, now the Daemon's most influential yet reluctant-operative, must lead a small band of enlightened humans in a populist movement designed to protect the new social network. But the private armies of global business are preparing to crush the Daemon once and for all.
In a world of conflicted loyalties, and rapidly diminishing human authority, what's at stake is nothing less than democracy's last hope to survive the technology revolution.
---
What do you think about this review?
Comments
No comments posted.

Registered users may leave comments.
Log in or register now!