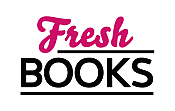 May Books to Delight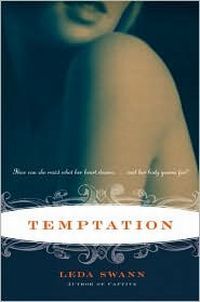 Temptation, November 2009
Clemens family
by Leda Swann

Avon Red
Featuring: Percival Carterton; Beatrice Clemens
272 pages
ISBN: 0061672408
EAN: 9780061672408
Paperback
Add to Wish List

Purchase
"An Innocent Letter Leads to Wanton Passion"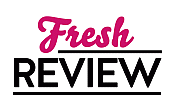 Reviewed by Angela B.
Posted May 1, 2010

Nurse Beatrice Clemens begins correspondence with her brother's comrade, Captain Percival Carterton, simply to ease his loneliness while he's on military duty in South Africa. However, her letters are so engaging that Percival feels as if he knows Beatrice and begins to fall in love with her. He reveals how he feels bit by bit and Beatrice, a bit taken aback at first, thinks perhaps she should stop writing but she too develops feelings for Percival. Beatrice considers herself a practical woman and doesn't believe in love and romance. She hopes to marry for security and has her mind set on a local doctor for practical reasons -- he's respectable, intelligent, ethical, would never lose money, commit suicide, would take care of her and their children, and would not beat her or otherwise treat her badly. But there's something inciting about Percival's letters and she continues to secretly write him and each correspondence gets bolder as they exchange their inner most sexual fantasies with each other. Soon Beatrice must confront a heart-wrenching multiple- choice decision when an injured Percival, honorably discharged from the army, returns to England determined to have her, only she's engaged to Dr. Hyde. Percival loves Beatrice and he knows that she loves him too but she thinks that Dr. Hyde is the best choice for a successful marriage. But Percival won't go quietly into the night, and will stop at nothing to have the woman he loves. This a well-crafted elegant love triangle plot that begins with a budding romance told through letters. The author manages to realistically capture the hero and heroine's passion and convey their conviction through written correspondence. Once they meet the sexual tension is palpable. The 19th century period is captured through character dialogue, especially in the letters, which transport the reader to a time when the hand-written letter was an irreplaceable art. This story reaffirms the power of that particular craft in a lovely way. The sexuality in this book is sensually erotic, though not vulgar. And although it may not fit into the category of a traditional romance, it has all of its elements so romance purists shouldn't be disappointed. An enjoyable read
SUMMARY
An innocent letter inspires a wanton passion . . .
Virginal Beatrice Clemens had only the most noble of intentions in mind when she began a correspondence with Captain Percival Carterton, her brother's comrade-in-arms. She meant for her warm and open letters to ease a brave soldier's loneliness far from home. For Percy, however, each word was passionate fire, inflaming his need for the unsuspecting young nurse . . . and his desire to touch, taste, love, and possess her forever.
Now back in London, Percy has resolved to win the lovely Beatrice before she is betrothed to another man. Percy charts a course of brazen seduction designed to awaken Beatrice to hitherto unexplored delights, thereby compromising her reputation and forcing her to wed him instead. A bold plan of action involving scandal and surprise, it may open a Pandora's box of hot, unrestrained sensuality that could carry the virile soldier and his willing lady to ruin—or to breathtaking new heights of ecstasy.
---
What do you think about this review?
Comments
No comments posted.

Registered users may leave comments.
Log in or register now!