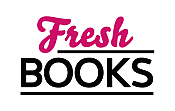 May Books to Delight
"A lovely story with the subtleties and quirkiness of the give and take of friendship and romance."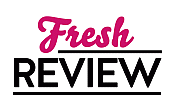 Reviewed by Paula Myers
Posted April 19, 2010

Laurel McBane's life can't get much better. As baker for Vows, the wedding planning company she shares with Emma, Mac and Parker, Laurel is doing a job she loves working with her best friends. She works in an atmosphere oozing love and commitment, but has yet to make the leap herself, despite the fact that both Emma and Mac have found their love match. One reason is Laurel's background. Her parents were hardly poster children for marriage and long-term commitment. The other reason is she's been in love, seemingly forever, with Parker's brother, Delaney, but he sees her simply as his sister's best friend. When Laurel takes offense at Del trying to pay for a cake she's baked, her frustrations bubble over in a kiss that has him seeing her in a whole new light.
Del and Laurel are made for one another, but she's uncertain of his feelings for her. Though they grew up together, Laurel can't help but feel the Ivy League lawyer could look at her with any ideas of permanence in mind. And while Del hadn't considered Laurel in a romantic way, he's rapidly changing his opinion of his sister's best friend.
Nora Roberts' SAVOR THE MOMENT is the third installment in the Bride Quartet, and, in my opinion, the best. Any time I pick up a Nora Roberts series, I'm treated to a visit with old friends, and SAVOR THE MOMENT doesn't disappoint. The lives of the four friends are beautifully intertwined in love and friendship, and the men in their lives are welcome foils for them, providing balance as the four women operate their mega-successful business, Vows. No one writes relationships as well as Ms. Roberts, with the subtleties and quirkiness of the give and take of friendship and romance, and Laurel and Del's story highlights her gift at its best. The Bride Quartet is one of Ms. Roberts' most entertaining series, and I look forward to its conclusion with Parker's story.
SUMMARY
New Love takes the cake in the third novel in Nora Roberts's new Bride Quartet - in a stunning French flap edition, wedding baker Laurel McBane is surrounded by romance working at Vows wedding planning company with her best friends Parker, Emma and Mac. But she's too low-key to appreciate all the luxuries that their clients seem to long for. What she does appreciate is a strong, intelligent man, a man just like Parker's older brother, Delaney, on whom she's had a mega-crush since childhood.
But some infatuations last longer than others, and Laurel is convinced that the Ivy League lawyer is still out of her reach. Plus, Del is too protective of Laurel to ever cross the line with her - or so she thinks.
When Laurel's quicksilver moods get the better of her - leading to an angry, hot, all-together mind-blowing kiss with Del - she'll have to quiet the doubts in her mind to turn a moment of passion into forever...
---
What do you think about this review?
Comments
No comments posted.

Registered users may leave comments.
Log in or register now!