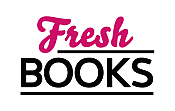 Best August Reads!
"Paranormal mystery with a cozy feel to it"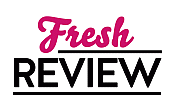 Reviewed by Sharon Galligar Chance
Posted March 29, 2010

Brianna Winston-Beaufort is not your ordinary lawyer. Sure she went through law school, and has the paper to prove it, but it's her clientele that sets Bree apart from the norm. Her clients are all dead.

Bree inherited her bizarre practice of representing the dead from her great-uncle, and represents the recently dead in Celestial Court with their appeals to get into Heaven. Her latest client, banker Russell O'Rourke supposedly committed suicide and is appealing his placement in one of the circles of hell.

But something's not quite right with O'Rourke's appeal and Bree and her staff of angels must track down the real reason for the banker's death. All the clues keep coming back to the area around the enormous desk through which O'Rourke first contacted Bree, but first Bree must handle her eccentric family, their even more eccentric friends, and the widow O'Rourke herself before she can ever get down to the actual case itself.

AVENGING ANGELS: A Beaufort & Company Mystery is the third book in Mary Stanton's paranormal legal series, and it is as intriguing and exciting as the first two books, ANGEL'S ADVOCATE and DEFENDING ANGELS. However, readers really should be familiar with the re-occurring cast of characters in order to keep everyone straight throughout the story. Stanton does provide a listing of characters at the beginning of the book, which is helpful.

I loved the idea of a Celestial Court and angels looking out for us both in this life and in the next. Set in Savannah, it was also interesting reading about the beautiful Southern city and its many charming aspects. Mary Stanton has taken an unusual premise and given it wings.
SUMMARY
The series that's "a breath of fresh air for fans of paranormal cozy mysteries" (Publishers Weekly, starred review)

Law school hasn't prepared Bree to appeal cases for the dead. After inheriting her great-uncle's haunted law firm, she must now represent ex-banker O'Rourke, who supposedly killed himself after losing a fortune. But with a merry widow and evidence mounting, it's beginning to look like murder. So Bree and her team of angels begin to investigate. But Bree soon discovers that someone would rather see her deceased than debriefed.


---
What do you think about this review?
Comments
No comments posted.

Registered users may leave comments.
Log in or register now!