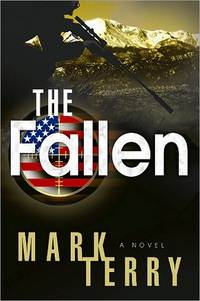 The Fallen, April 2010
by Mark Terry

Oceanview Publishing
Featuring: Derek Stillwater/Michael Gabriel
288 pages
ISBN: 1933515759
EAN: 9781933515755
Hardcover
Add to Wish List

Purchase
"A riveting tale of intrigue, action and adventure."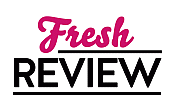 Reviewed by Vicky Gilpin
Posted March 13, 2010

Derek Stillwater is dead. Officially, anyway. Instead, he is masquerading as Michael Gabriel in order to prevent a mass terrorist action by a group known as the Fallen Angels.
Twenty heads of state are convening, so danger is imminent. When everything hits the fan, it is up to a dead man to save them all; in doing so, he'll have to guard against everyone he meets, including those people supposedly on his side.
An excellent action book in a man-against-the-world style, THE FALLEN is a riveting tale of intrigue and adventure.
SUMMARY
Twenty world leaders meet for the G8 Summit at the beautiful Cheyenne Resort in Colorado Springs. But an ugly plot lurks beneath the surface: a terrorist group, The Fallen Angels, plans to wreak havoc on the Summit.
With the Secret Service, the FBI, Homeland Security, the military, and security from twenty different governments on- hand, shouldn't the resort be the safest place in the world?
It seems impossible that a terrorist group could infiltrate the Summit. And yet they do. Within minutes, twenty world leaders are taken hostage, and Richard Coffee, the group's leader, makes his first demand: release twenty detainees from Guantanamo Bay, or he'll execute one leader each hour until his demands are met.
Only one man can disrupt this plot. Derek Stillwater is that man.
Working undercover as a maintenance man at the resort, Stillwater will wage war on the world's deadliest, most sophisticated terrorist organization, picking off the terrorists one by one-until he comes face-to-face with an evil force from his past, Richard Coffee, The Fallen Angel himself.
Excerpt
Download the original attachment Derek studied the emergency door. There were small packets of Semtex plastic explosives attached to it. Small didn't mean harmless. Less than a pound brought down Flight 103 over Lockerbie, Scotland. The wiring to the detonators wasn't straightforward. They appeared to have been booby- trapped. The wide double doors leading to the loading dock seemed un-mined. But Derek didn't trust his eyes. He had no clue what was on the other side of the doors. The doors to the utility hallway, on the other hand, were definitely booby-trapped. A tangle of wires, Semtex, and a radio receiver with a red light, suggesting The Fallen Angels could turn them on or off at will. Or blow them from a distance.

"Okay," he said. "Nobody tries to leave using these two doorways. I can't tell if this one is rigged or--"

"We can't just stand here!" yelled one of the cooks in a panicky voice. He was a blocky man with a shaved skull, skin tanned and smooth. His eyes were wide, face stretched taut in fear. "I can't stand it. They're going to come after us. We can't just stand here. We'll be sitting ducks. All that shooting—"

He lunged toward the doors to the loading dock.

Derek spun, hand outstretched, a cry of, "Don't—"

The cook slammed into the doors with his considerable bulk, meaty forearms crashing down on the door levers.

Derek, heart hammering in his chest, turned, caught Maria in his arms and leapt toward the entryway. They were almost there when an explosion blasted into the crowded anteroom.

A pressure wave moving over 30,000 feet per second slammed into Derek, driving him and Maria through the doorway and back into the kitchen, followed by a rain of debris—shards of steel, brick, wood, lathe … and human flesh.

It took a few moments for Derek to come to his senses. He was lying sprawled on top of Maria, whose eyes were closed. She seemed to be mumbling to herself.

Wincing, Derek rolled off and gently shook her. "Maria. Are you okay?"

She opened her eyes. "Am I dead?"

"No. Are you hurt?"

"My ears hurt."

Derek smiled slightly. "Yeah. Me, too." He turned to look back toward the doorway. There was nothing there. A pile of rubble, shredded metal and wood. There

were no screams or cries or moans. He and Maria had been furthest from the blast, on the opposite side of approximately twenty people who had taken the full force of the explosion—saving their lives, but losing theirs.

Dimly he heard the thump of feet and shouts in what he thought were Spanish coming from the opposite end of the kitchen. He quickly scrambled to the dead terrorist and flung open his black jacket. Around his waist was a communication kit, the cords trailing to his ears and a throat microphone. Deftly Derek unbuckled it, snatched up the knife the terrorist had wielded, glanced around and dragged a steel table over beneath the ceiling tile he had crashed through.

Maria was now on her feet, tears streaming down her face. He caught her by the arm and dragged her to the table. "Up you go."

"Who are you?"

"Derek Stillwater, Department of Homeland Security. You first."

Slowly she climbed up on the table. He boosted her through the hole, then handed her the MP-5 and the communication kit. Then he reached up, caught hold of the frame and with a groan, hauled himself through the hole.

Below him he heard a door clang open and two of Coffee's Fallen Angels rushed into the kitchen. Derek paused, brought the MP-5 up to his shoulder and waited.

As the men appeared before him, he squeezed the trigger.

There was a loud, heart-stopping click! In the gloom Derek raised the gun to stare at the translucent magazine. Empty.

The two Fallen Angels below heard the click, stared upward, and raised their weapons. One shouted in Spanish.

Maria whispered in his ear, "'Surrender now.'"

"No damned way," he said, gripped her arm and dragged her as fast as he could along the catwalk.

Gunfire shrieked beneath them, chewing through the ceiling tiles.
---
What do you think about this review?
Comments
No comments posted.

Registered users may leave comments.
Log in or register now!