"Refreshing African-American romance with an infusion of faith"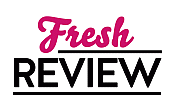 Reviewed by Patricia Woodside
Posted February 21, 2010

Chocolatier Constance "Coco" Stanley enjoys her upscale Brentwood store. If only that loud, hip-hop playing music store across the street didn't upset the neighborhood's ambiance...
Songwriter and youth counselor Ransom Winters uses the proceeds from his music to fund his passion, a day program for suspended teens. He knows all too well that many of these boys only need to know that someone cares.
In order for this sugar sweet match to be made, Coco will have to put aside her suspicions of the teens now frequenting the area while Ransom will have to show her that there's more to him—and his boys—than meets the eye.
CHOCOLATE GOODIES is a delightful and refreshing African-American romance. I loved how Jacquelin Thomas managed to insert a sense of faith and a Christian worldview without having to slap an overt "Christian fiction" tag on the story. Who doesn't know people living their faith in a quiet yet clear manner? No banner waving here. CoCo and Ransom live two different sides of one faith issue with neither of them coming across as arrogant, "holier than thou", or even inhumanly able to resist temptation. More stories like this one are needed.
Unfortunately, although the Ransom family seems carefully crafted for a host of future stories, it seems, through the snippets of background shared about each sibling, perhaps their romantic stories are already in the past. It will be interesting to see how Ms. Thomas moves forward with this cast of characters.
SUMMARY
---
What do you think about this review?
Comments
No comments posted.

Registered users may leave comments.
Log in or register now!