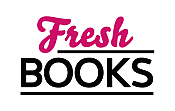 Summer Reads are HOT in July!
"Kick-ass Heroine and a high brow Ferret"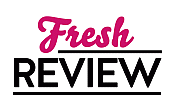 Reviewed by Diana Troldahl
Posted February 21, 2010

SPELLBENT packs a lot of story in the first 50 pages. An evening that starts as a lovely, lusty way to end a drought for Ohio farmers ends with a nasty battle Jessie Shimmer is ill-equipped to win. After her mentor and lover is swallowed by a dark portal, Jessie barely survives killing a demon only to face censure and shunning by the community she depends on to help her find Cooper, or what's left of him. She is left to seek on her own while the Governing Circle uses all its power to keep her from finding him. They are going to a whole lotta trouble to block one half-trained partially-limbed talent from finding (and rescuing) her lover. In the process Lucy Snyder introduces us to a number of engaging characters including Cooper's brother, a man missing part of his soul, a dilapidated house full of college guys with pot in the basement and her neighbor, Bo, ordinary in every way except the size of his heart.
Jessie is a heroine unlike any I have encountered. Her naive belief in doing what is right despite the cost fits a common fantasy theme, but her bull-headed determination (and the help of a highly educated ferret, Palimpsest) drives her to acts above and beyond what you might expect. Even after losing an eye and most of an arm, Jessie is more than the sum of her somewhat depleted parts. Using her partial training in Ubiquimancy (the use of at-hand ingredients and deep instincts to create magic) and whatever tools and allies she can gather she keeps on one step, one hour at a time learning enough to go after Cooper and bring him home, and taking on the biggest monster of all, dark deeds hidden in a powerful man's past. I am SO looking forward to Lucy A. Snyder's next book. I'm a sucker for kick-ass heroines, and Snyder has a talent for binding a reader into a story until, at the end, you just don't want to let go.
SUMMARY
In the heart of Ohio, Jessie Shimmer is caught up in hot, magic-drenched passion with her roguish lover, Cooper Marron, who is teaching her how to tap her supernatural powers. When they try to break a drought by calling down a rainstorm, a hellish portal opens and Cooper is ripped from this world, leaving Jessie fighting for her life against a vicious demon that's been unleashed.

In the aftermath, Jessie, who knows so little about her own true nature, is branded an outlaw. She must survive by her wits and with the help of her familiar, a ferret named Palimpsest. Stalked by malevolent enemies, Jessie is determined to find out what happened to Cooper. But when she moves heaven and earth to find her man, she'll be shocked by what she discovers—and by what she must ultimately do to save them all.
---
What do you think about this review?
Comments
No comments posted.

Registered users may leave comments.
Log in or register now!