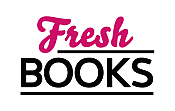 Fall in love with June books!
"Fast-paced, emotion-laden, well-written addition to this dynamic series."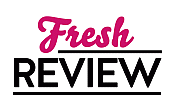 Reviewed by Vicky Gilpin
Posted February 15, 2010

Rachel has a hard time with men: if she falls in love with them, they betray, leave or die on her. She even has a difficult time with non-humans in male packages: her business partner, Jenks, keeps telling her what to do, her gargoyle, Bis, is still so young that he falls asleep during the day, her "frenemy," Trent, would like to either kill her or buy her services, and her demon-teacher-master, Al, well, he wants her eternal servitude.
Maybe Rachel should stick to only hanging out with women, except that invites a host of other problems: Ivy, her other business partner, still wants Rachel to be more than a friend and try to save the living vampire's soul when she dies, and Brooke and Vivian are two of the witches who head the coven that has officially shunned Rachel for being a black witch, even though she doesn't do black magic... technically. Rachel would do anything to protect her friends, but the best protection she can give would seem to be to cross every line she ever drew for herself.
Fans of Kim Harrison's Hollows series will love the latest installment, and new fans will find themselves forced to devour all of the previous works. Fast-paced, emotion-laden, and well-written, BLACK MAGIC SANCTION does not pull any punches and continues to make readers exhausted for Rachel and her action-packed life.
SUMMARY
In New York Times bestselling author Kim Harrison's most complex and emotionally charged adventure yet, bounty hunter and witch Rachel Morgan faces off against one of her own kind in a battle that will irrevocably change her—if she survives. . . .
Rachel Morgan has fought and hunted vampires, werewolves, banshees, demons, and other supernatural dangers as both witch and bounty hunter—and lived to tell the tale. But she's never faced off against her own kind . . . until now. Denounced and shunned for dealing with demons and black magic, her best hope is life imprisonment—at worst, a forced lobotomy and genetic slavery. Only her enemies are strong enough to help her win her freedom, but trust comes hard when it hinges on the unscrupulous tycoon Trent Kalamack, the demon Algaliarept, and an ex-boyfriend turned thief.
It takes a witch to catch a witch, but survival bears a heavy price.
---
What do you think about this review?
Comments
No comments posted.

Registered users may leave comments.
Log in or register now!