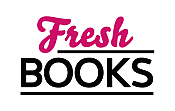 Fall in love with June books!
"A hysterical page-turner with one-liners and characters that gets more unbelievable by the page."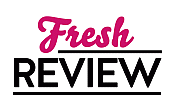 Reviewed by Vicky Gilpin
Posted February 13, 2010

After the fecal matter in the makeup Necrophilique disaster, Amanda Feral is desperate to make some money; in her business, show business, her company and her image are interchangeable. Therefore, she's going to brave the world of reality television in order to keep her image fresher than her zombie-self normally permits.
With relationship issues with a werewolf, a vampire strip- club-owner for a mother, and the seductive star of the show supposedly a corpse (and not the fun walking-around kind), Amanda is going to have to use all of her star qualities to keep the reapers off her chilly tail and her image in the black.
BATTLE OF THE NETWORK ZOMBIES (following HAPPY HOUR OF THE DAMNED and ROAD TRIP OF THE LIVING DEAD) is hysterical! The one-liners just keep multiplying, and the cast of characters get more unbelievable with every page. Mark Henry pens an epically riotous page-turner.
SUMMARY
In Seattle's undead circles, Amanda Feral is one of the beautiful zombies. Of course, when you're socializing with werewolves, devils, and rampaging yetis, there's not that much competition. Still, Amanda has a stylish rep to maintain, which is getting tricky now that her tanking ad agency is obliterating her finances. The fastest way to make some cash: appear on a new reality show, American Minions, hosted by lecherous wood nymph Johnny Birch. Classy? Maybe not, but a girl's gotta eat.
With zombie gal pal Wendy posing as her bitchy agent, Amanda settles in to "Minions Mansion," crowded with 24-7 video cameras and undead fame whores. When Johnny is found incinerated in a locked room, Amanda decides to channel her inner Miss Marple (minus the fugly cardigans) and find out who's responsible. Was it Hairy Sue, the white trash stripper yeti? Tanesha, the glamorous trannie werewolf? Angie, the Filipino vampire with a detachable head? Unveiling the culprit in a heart-stopping finale won't just save the show from cancellation, it might just keep Amanda alive—or as close as a ghoul can get...
---
What do you think about this review?
Comments
No comments posted.

Registered users may leave comments.
Log in or register now!