"The sexy Warriors of Poseidon are back for another steamy story in this exemplary series."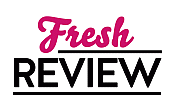 Reviewed by Sue Burke
Posted February 13, 2010

Once one of Poseidon's mightiest warriors, Brennan has walked under the sea god's curse for countless centuries. Having let his lust and emotions rule him, Brennan is now doomed to feel no emotion...until he meets the woman who is his true soul mate. Poseidon's curse has a second and even more cruel act. Once Brennan meets his woman, all the emotion that's been denied expression will be released, yet every time she leaves his presence, he forgets her.
Reporter Tiernan Butler is a human lie detector. The story she is currently working on is about to blow up in her face...and Brennan's. Tiernan knows that scientists are working with vampires to enslave humans and shapeshifters. Tiernan is hot for her story and Brennan is hot for Tiernan, determined not to let her out of his sight for Poseidon's curse has one last deadly codicil...Brennan's curse ends with Tiernan's death. Only when she dies will his emotions be fully restored to him along with all the memories of the woman he loved and lost. This is a future Brennan vows to change no matter the cost.
The sexy Warriors of Poseidon are back this spring for another steamy coupling. Brennan and Tiernan's story is another satisfying chapter in this consistently outstanding series.
SUMMARY
<Poseidon's warriors have learned that the battle to protect humanity produces unexpected enemies--and alliances. But none more unexpected than the bond between a cursed Atlantean warrior and a woman whose sight surpasses any lie…


A warrior with no emotion …
Doomed by Poseidon millennia ago to live life bereft of feelings, Atlantean warrior Brennan's curse is shattered when he meets Tiernan--a human with the ancient Gift of Truth Telling. Attraction turns deadly when the woman he could never forget becomes the woman he can never remember. With the fate of Atlantis on the line, will a warrior's uncontrollable desire destroy the world?
A woman with an eye for the truth…
Tiernan's job as an investigative reporter is perfectly suited to her unique ability to see through any falsehood. But when she discovers human scientists conducting hideous experiments on humans and shape-shifters alike, only a wildly sexy Atlantean can help protect her from the those determined to see her fail—and die. When the future of the world is at stake, can she overcome death itself so together they can protect mankind?
When truth and passion collide…Atlantis is redeemed.
---
What do you think about this review?
Comments
No comments posted.

Registered users may leave comments.
Log in or register now!