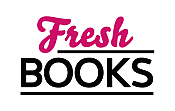 Fall in love with June books!
"The long-awaited sequel to PLAYING WITH FIRE is awesome and steamy."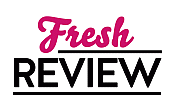 Reviewed by Mandy Burns
Posted January 16, 2010

Belle Jamison is still learning to control her new powers; she uses the elements of earth, wind, fire and water by creating ice, fire balls, tornadoes, dirt clods and such, which unfortunately depends greatly on her emotions. The anchor and love of her life, Rome Masters, is late coming back from a mission, putting her off balance and emotionally out of control. When he finally returns, she discovers that every memory of her (and only her!) has been wiped from his mind. Forced to consider the mission before herself, she puts her wedding on hold and buries her painful feelings for the sake of saving the world from evil. When a secret admirer begins romancing her with flowers and candy, offering her what she lost with Rome, she wonders about her future if she really lets Rome go.
Rome Masters is a shape-shifter. His ability to change into a powerful predator, along with his military training, makes him a force to be reckoned with. During his last mission, something went terribly wrong; he blacked out and lost several hours, which disoriented him. According to his peers, he not only lost time, he lost memories as well. Everyone informs him that he is engaged to marry Belle Jamison, which not only confuses him but makes him angry, because he's already married. Rome can't remember Belle, his supposed fiancée, yet as she walks into the interrogation room to discuss his mission, he begins to admire her strength. Rome knows Belle wants him to get his memory back, but he doesn't know if he feels the same way.
TWICE A HOT, book two in this series, is an exciting mix of Fabulous Four meets the X-Men. With awesome supernatural powers, witty characters to adore, as well as hot and steamy romance, this is a great read!
SUMMARY
Set the world on fire? With Belle Jamison, it's always a possibility. Literally.
Planning a wedding is tough. Especially when the bride can shoot fireballs from her eyes and accidentally torches her dress, the groom returns from a dangerous mission with selective memory loss and the man responsible now desires Belle for his own.
Any other time, Belle would turn to her ultra sexy fiancé Rome Masters for comfort. But the only thing he can't remember is her – and now his ex is determined to win him back. With the help of her trusty empath sidekick, an optimistic Belle continues to plan her wedding, fight a new band of supervillans, and tries not to accidentally on purpose start too many fires. . . except when she gets Rome into bed. . .
---
What do you think about this review?
Comments
No comments posted.

Registered users may leave comments.
Log in or register now!