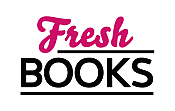 Summer Reads are HOT in July!
"A novel about community with something for everyone, a literary treat!"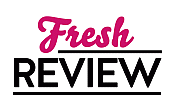 Reviewed by Patricia Woodside
Posted January 2, 2010

Multicultural Inspirational | Fiction
Bernadine Brown, philanthropist owner of the town of Henry Adams, has just gotten started. The town is now financially sound and the children in need of good homes are secure, but there is more to be done. Her attraction to Malachi July, owner of the Dog and Cow diner, is a distraction, one Bernardine's not sure she wants following her divorce from her unfaithful husband. If that's not bad enough, said ex-husband shows up—because a good portion of his millions went to her in the divorce settlement—looking for a second chance. Then there are the children—Amari, Preston, Crystal, Zoey, and Devon—each of whom has an issue of his own to deal with and which Bernadine finds herself in the middle of, even as yet another needy child, the son of the new schoolteacher, joins the community.
A SECOND HELPING is the second book in the Blessings series. It's a novel about community, but all the facets--the people, places, mores, and challenges--that make up a community. I didn't read the first book, Bring on the Blessings, but this installment was written so that I quickly learned all of the characters and understood a bit of their background without feeling as though a mini-biography had been dumped into the book for each one.
What I love about Ms. Jenkins' writing is that she manages to infuse her stories, even the contemporary ones, with new and interesting historical information, the kind that makes me want to hop onto Google or head to a library for more information. Here, the town of Henry Adams is fictional, but the sense of community that I found myself wanting to know more about Black Native Americans and the history of their communities in the Midwest.
No matter what genre you prefer, there's some element of it in A SECOND HELPING: romance, suspense, inspirational, paranormal. If you missed the first go round, don't be shy about getting A SECOND HELPING. It will be a treat!
SUMMARY
With the millions she received after divorcing her faithless tycoon husband, Bernadine Brown saved the historic town of Henry Adams, Kansas, from financial ruin and found loving homes for five needy children. Now there are other "projects" crying out for rescue.
If ever a town institution needed rescuing, it's the beloved Dog and Cow diner. Once it was Henry Adams's social center—or gossip central!—now it's in danger of becoming duct-tape central. But there are other distractions pulling Bernadine from the task at hand: a plethora of romantic entanglements, including her own with a disturbingly attractive Malachi July; a bitter young boy newly arrived in town with his widowed father; and a fugitive on the run with a six-hundred-pound pet pig that's wanted for murder (the pig, that is).
And when Bernadine's philandering, trouble-making ex-husband rolls into town looking for a second chance, life in Henry Adams gets very interesting indeed.
---
What do you think about this review?
Comments
No comments posted.

Registered users may leave comments.
Log in or register now!