"Forensic physician Dr. Anya Crichton returns in a spellbinding thriller"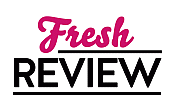 Reviewed by Denise Powers
Posted November 21, 2009

Australian pathologist and forensic physician Dr. Anya Crichton is set to testify in the second trial (after a mistrial) of four brothers accused in a brutal kidnapping and gang rape of teenage girl. She and a sexual assault counselor find Giverny Hart hanging when they arrive to pick her up for court. Was Giverny killed by relatives of the four accused Harbourn brothers? Or did she kill herself rather than face another grueling cross-examination by the defense team? As Anya struggles with the aftermath of Giverny's death, she's called in to work another horrific crime--the violent rape and attempted murder of a young teenager and the rape-murder of her older sister.
Beating the odds, Sophie Goodwin manages to initially survive an assault that should have killed her. Anya finds herself drawn deeper into the case as she notes some parallels with the Giverny Hart rape case. She wonders if sexual assault survivors will ever get real justice instead of being figuratively raped by the legal system. Anya struggles to juggle her consulting work and her part-time job at the sexual assault center with the little time she gets to spend with her young son.
Are the Harbourns just misunderstood young people? Is their mother the warm homemaker she portrays herself to be to the press or is she an Australian version of Ma Barker? Are some people born bad or are they made that way? Anya questions nature versus nurture when confronted with this family of vicious criminals. When violence hits close to home, Anya herself may be in danger. Will she figure out who the culprit is before she's another victim? Will Sophie succumb to the injuries she sustained or will she manage to live to testify?
I cannot recommend BLOODBORN highly enough. It begins with a bang and the tension stays high throughout. I do however warn readers that there are details of violence against women in this excellent yet graphic book. None of the descriptions are gratuitous since they are necessary to understand the depravities of the crimes. Although this is the third book featuring Anya Crichton, readers need not have read the previous releases to understand this one. Of course, those readers will want to snap up the earlier offerings from the very talented Ms. Fox. A must-read for thriller lovers!
SUMMARY
Two sisters were attacked in their own home.

Only one of them survived. And now she must revisit hell if justice is to be served.
Forensic pathologist Dr. Anya Crichton is incensed over the brutal crime, and she will do everything in her power to see that the three men responsible are punished severely. But the suspects, the Harbourn brothers, are part of a fanatically devoted family of criminals who are expert at sidestepping the law. And suddenly, people connected with the investigation and prosecution are turning up dead.
In the face of an impending legal travesty Anya cannot let fear distract her. But it may be harder to remain calm in light of the nightmare the Harbourns' attorney unearths beneath the floorboards of his own house . . .
---
What do you think about this review?
Comments
No comments posted.

Registered users may leave comments.
Log in or register now!