"An unusual and moving story of ultimate redemption told through the voice of a young child."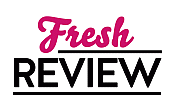 Reviewed by Kay Quintin
Posted November 13, 2009

Fiction Inspirational | Women's Fiction Contemporary
After learning she's pregnant, single-mom Priscilla Macy loads her car with eight-year-old Janie and 17-year-old Raine Dae, a child with special needs, to head for an adventure with Grandma Mona and Poppy (Grayson) in the back seat. This will be the last family vacation they will take together.
Janie loves her family, even grouchy old Grandma Mona, who strives to teach Janie of life's cruel twists. Janie is the protector of her special needs sister and is always there for Priscilla. Janie is devastated when she learns Priscilla is considering an abortion.
Now Janie is struggling with unbelievable truths as the task is placed upon her to convince her mother of the mistake she will make by aborting the infant. Upon the birth of Lilly Gray, the most amazing miracle happens to bring into reality everything Janie has ever longed for.
This being the first novel I have ever read by Nicole Seitz, I was completely unprepared for the essence of the story. I found her characters to be warm, loving and extremely tender. I thoroughly enjoyed the way she weaved her story around the very sensitive issues. For a fulfilling, heart-warming story, do NOT miss this novel. Even though it's a tear-jerker, you'll walk away feeling good after reading it. SAVING CICADAS has made me an avid admirer of Nicole Seitz.
SUMMARY
A novel of unconditional love and the freedom of letting go. When single mother Priscilla Lynn Macy learns she's having another child unexpectedly, she packs the family into the car to escape. Eight-year-old Janie and Rainey Dae, her seventeen-year-old sister with special needs, embark on the last family vacation they'll ever take with Poppy and Grandma Mona in the back seat. The trip seems aimless until Janie realizes they are searching for the father who left them years ago. When they can't find him, they make their way to Forest Pines, SC. Priscilla hasn't been to her family home in many years and finds it a mixed blessing of hope, buried secrets, and family ghosts. Through eyes of innocence, Janie learns the hard realities of life and the difficult choices grownups make. And she must face disturbing truths about the people she loves in order to carry them in the moments that matter most.
---
What do you think about this review?
Comments
No comments posted.

Registered users may leave comments.
Log in or register now!