"Can love survive when trust is missing from the relationship?"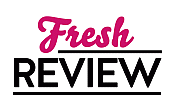 Reviewed by Suan Wilson
Posted November 11, 2009

Obsession drives Eleanor Watkins after reading her sister's journal of the depravity she endured at the hands of a powerful lord. Her sister was an innocent sent from the country to enjoy a single Season. She returned broken and she committed suicide unable to live with the memories. Eleanor wants retribution and carefully plots Lord Rockberry's demise. As Eleanor trails Rockberry, she notices that a man follows her. When she is attacked, the stranger comes to her rescue.
Scotland Yard Inspector James Swindler watches as the young woman follows Lord Rockberry. He cannot understand why Rockberry is frightened of her and called Scotland Yard for protection. When he saves Eleanor from her attackers, James plays the part of a suitor to her. Seducing the answers from her should be easy. He is very good at it having learned as a lad while trying to survive in the desolate rookeries. But, James graduated from being a thief to a Scotland Yard inspector.
Eleanor is certain James is in the employment of Rockberry. Her seduction plan goes smoothly as she cons the master swindler. Then her cool head deserts her as she falls in love with James. However, love will be fleeting when trust is missing.
In Ms. Heath's take on Dicken's Oliver Twist, she tackles survivors guilt and the lengths they go to balance the inequalities of the law. The characters demand retribution, but the cost leaves them wounded. Ms. Heath produces an intense emotional read as she delves into their conflicted souls.
SUMMARY
She Sought Revenge but Discovered Desire
On a quest to avenge her sister's death, Eleanor Watkins never expected to fall for the man following her through pleasure gardens and into ballrooms. But soon nothing can keep her from the arms of the sinfully attractive scoundrel, not even the dangerous secrets she keeps. Strong, compassionate, and utterly irresistible, James is all she desires. But can she trust him enough to let herself succumb to all the pleasures that midnight allows?
James Swindler has worked hard to atone for his unsavory past. He is now as at home in London's glittering salons as he is in the roughest streets. But when the inspector is tasked with keeping watch on a mysterious lady suspected of nefarious deeds, he is determined to use his skills at seduction to lure Eleanor into revealing her plans. Instead, he is the one seduced, turning away from everything he holds dear in order to protect her--no matter the cost to his heart.
---
What do you think about this review?
Comments
No comments posted.

Registered users may leave comments.
Log in or register now!