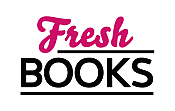 Celebrate June with Great Books!
"Family secrets during the holidays make for tense times!"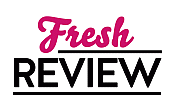 Reviewed by Sharon Galligar Chance
Posted October 24, 2009

To call Holly Chamberlin's novel, ONE WEEK IN DECEMBER, a holiday tale would be correct, as it is set during the week of Christmas. But it is also a family drama, a romance, and a mystery of a sort -- all in one!
Becca Rowan has traveled to Maine to spend Christmas with her family, but celebrating the holiday is not what Becca has in mind. Her foremost singular thought, the thought that had been her obsession for over a year, is that this will be the year that she claims her daughter as her own, and nothing will stop her.
Not even if the news will tear her family apart. A 16 year old when her daughter was born, Becca had been encouraged by her family to give her baby to her older brother and his wife to raise as their own. She agreed not to tell Rain that she was her mother until she turned 21, but now older, and she thinks wiser, Becca longs to break that promise and raise Rain as her own. She know that her announcement to the family would be shocking, but the absolute outrage and disbelief Becca encounters is shocking to her. Her brother is livid, his wife is heartbroken, her parents are confused and her other siblings are disappointed that Becca would even consider doing this. As Becca reflects on her decision and how it would affect everyone she loves, she meets Alex, her father's friend and next-door neighbor. She feels a sudden connection with the gentle sculptor, and finds as she gets to know him, that she feels comfortable revealing her deepest feelings and secrets. And slowly but surely, Becca begins to learn the true power of love and that sometimes sacrifice is the greatest showing of that emotion.
ONE WEEK IN DECEMBER is one of those novels that will remain in your heart long after you read it. Holly Chamberlin has done a masterful job of crafting a tale that touches the heart and soul of her readers.
SUMMARY
The Rowans' rambling Maine farmhouse is just big enough to contain the family members gathered there in the week before Christmas. Becca Rowan has driven north from Boston with one thought in mind - reclaiming the daughter she gave up when she was a frightened teenager. Raised by Becca's older brother and his wife, Rain Rowan, now sixteen, has no idea she was adopted. And though Becca agreed not to reveal the truth until Rain turned twenty-one, lately that promise, along with all her career success, counts for little in the face of her loneliness and longing. But while Becca anticipates shock at her announcement, she's unprepared for the depth of her family's reactions. Her brother is angry and fearful of losing the daughter he adores; her sister Olivia, oblivious to her crumbling marriage, reveals long-buried resentments, while Becca's parents are torn between concern and guilt. And as the Rowans' neighbour, Alex, draws her deeper into an unexpected friendship, Becca begins to challenge her own preconceptions about family, about love, and about the courage needed to live with - and sometimes change - the decisions we make.
---
What do you think about this review?
Comments
No comments posted.

Registered users may leave comments.
Log in or register now!