"Poignant love story against backdrop of America's immigration problem"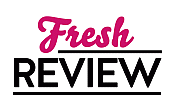 Reviewed by Patricia Woodside
Posted September 21, 2009

Alice Andison lives a hard life, nearly singlehandedly running a ranch in Washington. When a blizzard blows in and brings with it an illegal immigrant close to death, new worries—and joys—are added to her already difficult existence.
Not that Domingo Roque has had an easy life. Life for illegal immigrants in America typically isn't. On top of concerns about finding work and his legal status, he's got secrets, secrets he's unwilling to share.
ALL ROADS LEAD ME BACK TO YOU is an illuminating look into the immigration problem that has become one of the hottest topics being debated across America. Kennedy Foster does a good job of twisting this hot-button prism so that the issue is examined from many sides -- the hard-working illegal immigrant who seeks an honest living and the one who is prepared to live off the U.S. government, Americans whose direct contact with illegals has humanized their perspective and others with less personal or less positive immigrant interactions who are no less passionate about solving this growing problem.
Against this political backdrop, Ms. Foster crafts a poignant love story between two people who won't win any beauty pageants but whose beauty lies in their bighearted character. Alice employs Domingo at much risk to her own livelihood, and Domingo begins to put down roots, the very thing that increases his chance of being deported.
The story began to drag a bit for me about two-thirds of the way in, but that may be because the romance between Alice and Domingo took so long to evolve. However, once it does, ALL ROADS LEAD ME BACK TO YOU yielded a satisfying conclusion.
SUMMARY
When a saddled horse shows up riderless at Alice Andison's ranch on a snowy night, she immediately knows someone is in danger, since it is unlikely anyone would survive the bitter Washington cold. Expecting the worst, Alice sets out to search for the rider, and is greatly relieved when she comes across a huddled figure in a snow bank. Little does she know, she just rescued a man on the run.
Domingo Roque is a Mexican vaquero evading immigration services--and harboring a deep secret. As Domingo stays and works on Alice's ranch, they develop a friendship that blossoms into a romance. But with the threat of deportation, the challenge of cultural differences, and the looming presence of a drug addict with a claim to the ranch, will Alice and Domingo's love endure?
---
What do you think about this review?
Comments
No comments posted.

Registered users may leave comments.
Log in or register now!