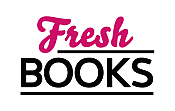 Summer Reads are HOT in July!
"Daring escapes, bold rescues, lush women and never-ending charm describe Gabriel Hunt."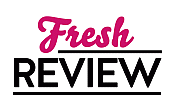 Reviewed by Sabrina Marino
Posted July 13, 2009

As usual, Gabriel Hunt finds himself in the middle of a scuffle, which includes a long saber and an Olympic Sword Champion behind it. Hungarian Lajos DeGroet is on the hunt for a priceless treasure. He has kidnapped a linguist named Sheba McCoy, but Gabriel rescues her and takes her back to New York where not too many hours later, DeGroet's men manage to kidnap her again.
Gabriel gives pursuit and holes up inside a large crate of ammo and weapons. DeGroet's men load him into an airplane for a long flight to Egypt. When Gabriel sneaks out of the crates and looks around, he is shocked to discover they are at the foot of the Sphinx, where DeGroet expects Sheba to translate instructions hidden inside the paw of the great statue. Those instructions lead to an inner sanctuary where further directions and a map are located.
Gabriel's luck holds out after more fighting. He is able to again rescue Sheba and flee to the next clue in Greece with DeGroet always just one step behind him. Using his brother Michael's contacts, and the $100 million Hunt Foundation's funds, Gabriel always manages to make a quick escape or gain ferry to the next location on his wild adventures.
Historical lore connects the Egyptians, Greeks and Sri Lanka with the sphinx in the spotlight in HUNT THROUGH THE CRADLE OF FEAR, the second Gabriel Hunt book. The opening pages entice the reader into a world of intrigue, fast perilous adventure and charming heroic wit. If you enjoy an "Indiana Jones" style of action and a ruggedly handsome hero with many well-earned scars, then the Gabriel Hunt series is for you. Charles Ardai, an Edgar award- winning author, created this series and recruits other well- known authors into creating this funnily entertaining series.
SUMMARY
Backed by the resources of the $100 million Hunt Foundation and armed with his trusty Colt revolver, Gabriel Hunt has always been ready for anything...
The Adventures of Gabriel Hunt brings you all-new high-adrenaline stories of danger and discovery in the great pulp tradition of Indiana Jones, Doc Savage, The Lost World, and King Solomon's Mines.
---
What do you think about this review?
Comments
No comments posted.

Registered users may leave comments.
Log in or register now!