"Healing Power of Love"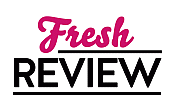 Reviewed by Tonya Callihan
Posted June 22, 2009

Kristin's daughter, Ashley has been badly injured and violated by a man the cops have yet to catch. Because of this incident Ashley hasn't been talking, she writes down what she wants to do or wants to say. One night while Ashley and Kristin are sitting outside they hear a saxophone playing nearby. Ashley is so moved by this that for once she almost seems happy and like her normal little girl.
Rick had lost a hostage and decided he no longer wanted to be on the force. He's escaped to have time to himself. Quincy is his German Shepard who helps Ashley along with her recovery. Ashley actually speaks words when she is around Quincy she talks to the dog. Kristin is so touched by this she finds herself falling for a cop. Cops couldn't bring her daughters attacker to justice. But was she only falling for Rick because of his healing power over Ashley or because she was falling in love with him.
Such a touching and moving read. Linda Barrett's words are so powerful across every page. She knows how to take situations that happen everyday and teach us how to cope and deal with them. Through Barrett's words someone who has been violated may see a bigger picture, they may see that they can heal from their experiences. This book is really a story of family, love, healing and forgiveness. The attraction between Kristin and Rick is almost sudden and Kristin knows she hasn't felt a tug this hard in a really long time. Not only does Rick fall in love with Kristin, but he falls in love with Ashley as well. There are several characters in this story, but you don't have to worry about losing the storyline. The lead characters are powerful enough to pull you into the story and keep you hooked until the last word. This book is definitely a must- read for anyone looking for a read that will pull at your heartstrings. The transformation in all characters are unbelievable, but more with Ashley, for the first time she feels safe around Rick and then when Rick's nephews come to visit she learns that they won't hurt her either. I think strong characters are a must in any romance novel and Linda Barrett has proved her characters can be stronger than most others.
SUMMARY
Kristin McCarthy hears him before she sees him. The melody of his saxophone glides across the summer night. The music's healing effect on her daughter has Kristin seeking the person who can play so beautifully. Too bad Rick Cooper is a cop. With all she and her daughter have experienced, police don't rank high on their get-to-know-you list.
Still, Rick could be one of the good guys. Something about him challenges all Kristin's assumptions. And their time together sparks her hopes for a future beyond this lakeside retreat. But before she can bring those dreams to life, Rick has to prove he's the man she and her daughter can trust…forever.
---
What do you think about this review?
Comments
No comments posted.

Registered users may leave comments.
Log in or register now!