"A Forbidden Pleasure leads to love"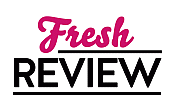 Reviewed by Tonya Callihan
Posted June 22, 2009

Samantha Hardcastle has been married three times to men old enough to be her father. Two ended in divorce and most recently her third ended in death. Her late husband Tarrant Hardcastle had been on a mission to find his children and create a family. Sam encouraged him to do so and also encouraged him to leave inheritance to each of his four children.
Louis DuLac was the only child Sam wasn't able to bring into the family before Tarrant passed away. Now Sam is determined to convince Louis to take a DNA test. Sam and Louis spend an incredible night together, but Sam has no idea that this man is Louis DuLac and Louis has no idea that this is Samantha Hardcastle, the woman who has been bugging him to no end the past six months. When they learn the truth Louis agrees to the DNA test if Sam will have dinner with him.
Silhouette Desire is one of my top five series offered from Harlequin/Silhouette. I love the stories and Jennifer Lewis is one of my favorite authors. I have to say the third book in this series, I had expectations for it, and well Jennifer delivered wonderfully. I loved this story. It truly is a magical and passionate read. The characters are vivid and full of life and I believe every woman dreams of finding the love of their lives. Samantha Hardcastle does just that with Louis DuLac. I also believe that many will never truly know who they really are, Sam finds herself with the help of Louis and his belief in her. He encourages her to find out who it is she wants to be and what it is she wants to do. This book is so relatable to all of us, we are all searching for what it is we can get passionate about and trying to find out whom we really want to be. Yet at the same time it offers that level of a fairy-tale happily ever after we all seek when we read a romance novel.
If you haven't read the first two in The Hardcastle Progeny series you won't have any problem falling in line with this book. But I really recommend that you read the books in order because it's a wonderful story from start to finish. Bella and Dominic fall in love against the odds in Millionaire's Secret Seduction. Susannah turns Amado's life upside down, but they end up falling in love in the second book In the Argentine's Bed. And lastly Samantha Hardcastle never expected to fall in love with Tarrant's son Louis DuLac, but she does in The Heir's Scandalous Affair. Check them all out! Terrific reads!
SUMMARY
Young widow Samantha Hardcastle longs to find her late husband's heir and bring him into the family. Even so, restaurateur Louis DuLac won't respond to her calls or letters-or knocks at his New Orleans door. All alone, Samantha succumbs to the sensual refuge offered by a gorgeous stranger. Who turns out to be Louis DuLac.
Louis never knew his father's identity. Now this trophy widow wants him to take a DNA test to prove-or disprove- that he is a Hardcastle. No problem-if Samantha agrees to spend another evening with him..
Excerpt
I don't know his name.
How odd. To be dancing with someone and have no idea who he was. She knew he owned the bar, so he had an identity, but without a name he wasn't quite… real.
Should she ask?
She blinked, strangely reluctant. A name seemed so formal, like a passport or drivers license that gave you official status. She didn't want to tell him that she was Samantha Hardcastle. Her name and picture might not ring any bells down here in New Orleans, but in New York they'd been plastered over the papers for months.
He slid his arm around her waist. Her breasts crushed gently against his chest and a warm surge of pleasure that rippled through her.
"I love this song," he murmured. His low timbre vibrated in her ear, sending a shiver along her spine. "It makes me think of a lazy day out on the bayou. Sun shining on the water, cranes watching from the trees, the putt putt of a shrimp boat in the distance."
The image formed in her mind, a peaceful scene, at odds with their rather urbane surroundings. "Do you go there much?"
"As often as I can."
She couldn't see his face because he'd pulled her too close. His arms wrapped around her waist and she found that hers had slipped around his neck. A quick glance confirmed that other couples danced the same way, wrapped up in each other, to the gentle strumming of the guitar and the low caress of the saxophone.
He lowered his cheek to hers and she felt the slight stubble on his chin. A delicious masculine sensation she'd almost forgotten.
Almost, but not quite. The familiar strains of desire echoed through her like the notes of the music. It stirred in the palms of her hands where they pressed against his broad shoulder blades, in her nipples as they bumped his hard chest, in her tongue, which wondered what his mouth would taste like.
The answer came as their lips touched, opened, and her tongue flicked over his. His sensual mouth was both soft and firm, his tongue at first tentative, then insistent, hungry.
Her fingers dug into the crisp cotton of his shirt. Her belly pressed against his firm hips, as she tilted into the powerful kiss.
Light and color crackled behind her eyelids, dazzling her, while their tongues danced together. Then slowly their tongues drew back, and his lips closed. She felt his warm skin part from hers, to be replaced by cool, air- conditioned air.
Still clutching his back, she opened her eyes and blinked in the dim light. Her breath came in unsteady gasps, her legs wobbled and her skin stung with arousal.
"Come with me." He didn't look at her and it wasn't a question. With one arm firmly about her waist, he led her off the floor and across the room.
---
What do you think about this review?
Comments
No comments posted.

Registered users may leave comments.
Log in or register now!