"A moving story that will bring tears to your eyes and make you laugh out loud."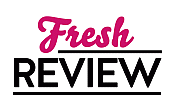 Reviewed by Mandy Burns
Posted May 17, 2009

Instead of running all over the country with the man who's broken her heart, Tori Morgan is finally doing something for herself. She needs to mend her aura and the small beachfront house, which is in dire need of a facelift, is the perfect place to start her business and begin the healing process. Unfortunately, she is having a hard time finding a contractor willing to take on her rehab project. Her aunt's old friend is the secretary of a construction company and she promises the owner will be willing to help Tori.
Nick Santangelo's New Jersey upbringing is testing him in full force. One of his brothers is making it extremely difficult to keep him employed, his other brother is as elusive as ever, and the women in his life are driving him absolutely insane. His mother is doing a weekly disappearing act, keeping track of his grandmother is getting more complex, and his teenage daughter is growing up too quickly. Now his secretary is forcing him to bid on a job he doesn't have time for. Nick can see the small home needs a lot of attention, but as the beautiful breath of fresh air walks into the room, he is unsure what to do.
Joy Nash is an absolutely brilliant genius. I laughed out loud, cried crocodile tears and had butterflies in my stomach while reading this beautiful story. I recommend it to everyone. I can only hope this is just the beginning of stories about the Santangelo men!
SUMMARY
For Tori Morgan, family's a blessing the universe hasn't sent her way. Her parents are long gone, her chance of having a baby is slipping away, and the only thing she can call her own is a neglected old house. What she wants more than anything is a place where she belongs…and a big, noisy clan to share her life.
For Nick Santangelo, family's more like a curse. His nonna is a closet kleptomaniac, his mom's a menopausal time bomb and his motherless daughter is headed for serious boy trouble. The last thing Nick needs is another female making demands on his time.
But summer on the Jersey shore can be an enchanted season, when life's hurts are soothed by the ebb and flow of the tides and love can bring together the most unlikely prospects. A hard-headed contractor and a lonely reader of Tarot cards and crystal prisms? All it takes is…A LITTLE LIGHT MAGIC.
Excerpt
Tori found Nick frowning at the lock on her back door.

"Something wrong?"

"This place needs more work than what's on your list. For one thing, this lock is broken."

"It is?" She took a closer look. "I didn't know."

He muttered something under his breath that sounded suspiciously like, "It figures."

"Leaving your doors unlocked during the day is one thing. You can't leave your back door open all night. I'll run over to the hardware store before it closes and pick something up."

"There's no rush. I've been here a month already, and nothing's happened."

"Yet. The season's just getting started, and there's more crime in the summer. This is asking for trouble."

He looked so serious she couldn't resist prodding him a bit. "That door's not completely unprotected, you know." She kept her expression carefully neutral. "There's a warding on it."

He fiddled some more with the lock. "A warding? What's that?"

"A spell of protection. It repels evil intentions. I guess you could call it a kind of magical dead bolt."

Nick's head jerked up. He stared, looking for all the world as if she'd whacked him upside the head with one of his two-by- fours.

She swallowed a laugh. Practical guys were so easy to tease.

"First the candle, now this. You can't seriously believe in magic," he said finally.

"Of course I do," she said loftily. She really had set a perimeter warding around the house, though it was meant to repel psychic attacks, not a physical one. "Not that it's any of your business."

"It becomes my business if I leave you with a broken lock and some deadbeat breaks in and attacks you. Christ, once you open the shop, you're going to have cash in here. What you really should get is an alarm system."

"Yes, but I-"

"-don't need one," he finished, looking disgusted. "You're nuts, you know that? Freaking nuts."

He started to laugh.

She'd been about to say she couldn't afford an alarm system, not that she didn't need one, but now that he looked so amused at her expense, she gave a huff and poked his chest.

"I'm not paying you to make fun of me, you know."

He chuckled. "Consider it a freebie."

Turning his back, he opened the door and strode into the postage-stamp backyard.

"What are you doing?"

"Proving your spell doesn't work." He came back in, making a big show of opening the door and stepping back into the hall. "There, see? Your magic is worthless."

"No, it's not!"

"Yes, it is. I got back in, didn't I?"

"That doesn't prove anything. You don't have evil intentions!"

He captured her gaze, his dark eyes dropping to her lips. His smile slowly faded. The intense expression that replaced it made her breath catch.

"You wouldn't say that if you knew what I was thinking," he muttered.

She blinked up at him. "I wouldn't?"

"No. Definitely not."

And then he kissed her.
Videos
---
What do you think about this review?
Comments
No comments posted.

Registered users may leave comments.
Log in or register now!