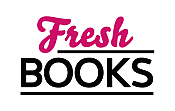 Summer Reads are HOT in July!
"Sassy Amanda Bell Brown gets to the bottom of another faith-filled mystery when a small child dies"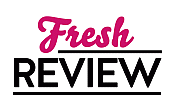 Reviewed by Patricia Woodside
Posted May 5, 2009

Multicultural Mystery | Mystery Woman Sleuth | Mystery Amateur Sleuth
Amanda Bell Brown, now separated from her beloved Jazz, is struggling to get her life back on track. But first she's invited to a healing revival meeting by her former pastor, Rocky, where she falls in love with little "Zeekie" Thunder, the evangelist's son. Then, little Ezekiel turns up dead, the victim of a horrible accident, or so it seems, and once again, Amanda finds herself pulled into getting to the bottom of another dangerous but unavoidable situation, much to the consternation of Jazz, her boss, and even herself.
DEADLY CHARM is another pleasing Amanda Bell Brown mystery from author Claudia Mair Burney. I fell in love with Ms. Burney's writing with the first Amanda Bell mystery, MURDER, MAYHEM, AND A FINE MAN. She gives the reader a sassy, African-American heroine who is aware of her imperfections but doing her best to love God with her whole being, even if she sometimes has difficulty accepting the totality of God's grace. Amanda remains a woman with her nose attuned to foul play. She rallies against the idea that the death of Zeekie is innocent, at her own peril.
It may be difficult for readers who missed the first two books to get all of the intricacies of Bell's relationships with Rocky and Jazz, but the story will be enjoyable nonetheless. I continue to be in love with Bell, a Black woman genuine in her actions and feelings about her man and her faith and operating in a truly multicultural world, both she and that world a rarity in Christian fiction.
SUMMARY
When the ominous Thunders roll into Dr. Amanda Bell Brown's town, the sassy sleuth sees a storm brewing. Disgraced playboy preacher Ezekiel Thunder and his seductive first lady, Nikki, are on the comeback trail, but Bell is less than charmed by the pair. When their toddler, Baby Zeekie, is found dead from an accidental drowning, forensic psychologist Bell suspects foul play in the fatal family, especially after the mama in mourning flirts with Bell's estranged husband, Jazz. Bell is sickened by the woman's behavior and the thought of someone murdering an innocent child — or is it morning sickness that's plaguing her? Between babies and bodies, she pushes past the limits to discover the deadly truth.
---
What do you think about this review?
Comments
2 comments posted.
Re: Sassy Amanda Bell Brown gets to the bottom of another faith-filled mystery when a small child dies

This one got my attention! Looks like a really reat read.
(JoAnn White 1:51pm February 26, 2010)
Deadly Charm sounds like one of those books that you can't put down once you begin reading!
(Patsy Hagen 5:02pm February 26, 2010)
Registered users may leave comments.
Log in or register now!