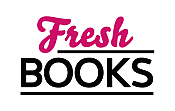 December brings fabulous reads!
"Immensely satisfying mystery highlighting the runaway train of racial desegration"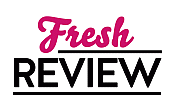 Reviewed by Patricia Woodside
Posted May 5, 2009

Things are changing in Revere, Mississippi. Federally ordered school integration is on the horizon, although not everyone likes that idea. Two doctors, one white and one black, care for the people of Revere, the first via Doctor's Hospital, privately owned by Dr. Cooper Connelly and his daddy, while the second, respected black physician Dr. Reese Jackson, treats patients at his clinic next door and uses the hospital's basement for surgeries. Life is seemingly well-ordered, but both sides of town, the white and the black, hold secrets.
When Billy Ray Puckett, a poor white man, is brought into the hospital by Willie Tate, Jr., a 10-year-old black boy, and Billy Ray dies, the skirmish over the social changes bubbling around the edges of Revere heats up as an investigation into Billy Ray's death gets juxtaposed with the impending school integration.
THE AIR BETWEEN US is full of mystery. Did poor white Billy Ray die from an accidental gun shot or something more sinister? Why does Dr. Connelly, son of one of the state's staunchest segregationists, support school integration? Why doesn't Dr. Jackson, educated up North at Johns Hopkins University and "god" to the black residents of Revere, get involved in the fight for integration? Is Madame Melba, a fortune-teller and keeper of so many of the town's secrets, herself white or black?
Deborah Johnson does a fantastic job in this, her debut novel, of developing characters which leap off the page, casting a spell such that the reader has to know what happens to each and every one of them. Of course, that means the reader must read to the very end. However, in doing so, the reader will not only get the answers sought but will also enjoy a well-told tale about a pivotal time in U.S. history.
I wasn't sure how to categorize this book, and I'm still not, should a book category be necessary. THE AIR BETWEEN US is a look at the underpinnings of racial desegregation, the sensitivities and emotions that buoyed both sides of this explosive issue at a time when integration was a runaway train unable to be stopped, and an immensely satisfying read.
SUMMARY
Revere, Mississippi, with its population of "20,000 and sinking" is not unlike most Southern towns in the sixties. Black people live on one side of town and whites live on the other. The two rarely mix, or so everyone believes. But the truth is brought to the forefront when Billy Ray Puckett, a white man wounded while hunting, shows up at the segregated Doctors Hospital. No one thinks much of his death—just a typical hunting accident—until the sheriff orders an investigation.
Suddenly the connections between whites and blacks are revealed to be deeper than anyone expected, which makes the town's struggle with integration that much more complicated. Dr. Cooper Connelly, who hails from a prominent white family, takes an unexpectedly progressive view toward school integration; while the esteemed Dr. Reese Jackson, so prominent he has garnered an Ebony profile, tries to stay above the fray. With fully realized characters and a mystery that will keep readers turning pages until the end, The Air Between Us is a heart-filled, endearing tale.
---
What do you think about this review?
Comments
No comments posted.

Registered users may leave comments.
Log in or register now!