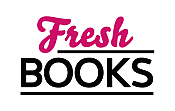 Summer Reads are HOT in July!
"Fun, delicious read about the angst of being single and dating rituals in India"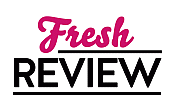 Reviewed by Patricia Woodside
Posted May 5, 2009

Things like art and music transcend culture and language differences. Apparently so does the angst of being single and many of the dating rituals endured by as-yet-to-be-married-but-hopeful women.
In ALMOST SINGLE, Aisha Bathia desires a husband. As it is, she is well past twenty-five (all of 29) and on her way to being one of India's oldest living brides, should she ever find Mr. Right and become betrothed. In the interim, she tries hard to be a good friend to Misha, her less than moral best friend; Anushka, her soon-to-be-divorced friend; and Ric and Nic, her gay male friends who offer great advice on everything from clothing and beauty tips to how to present herself in a way that will end her single status.
If only she had just her friends to deal with, Aisha's life might be solitary but certainly not unhappy. But, then there's her demanding boss, her matchmaking mother, and her annoying cousin.
All of this adds up to a delicious tale about mating in India. Even with the cultural tradition of arranged marriages, it seems there is still a lot in common with the American mating dance, especially for an independent, guest relations manager at a five-star hotel. There are still the requisite humiliations and worries about being too fat, too old, or not having just the right outfit to impress, not to mention the competition with other single women. Aisha is a highly competent businesswoman with a great sense of humor and a penchant for finding herself in all the wrong situations when the right ones are just beneath her nose.
Occasional insertions of what I presume to be Hindu—without translation—sometimes make it difficult to know exactly what is being said, taking away from the enjoyment, but only a tiny bit. Overall, ALMOST SINGLE is a really fun read.
SUMMARY
In a city where old is meeting new, daughters are surprising mothers, and love is breaking all the rules, this heartfelt and wickedly funny cross-cultural debut novel introduces a smart, irreverent young woman searching for independence and matrimony in a culture bound by tradition.

Between elegant soirees and the occasional mortifying mishap, Aisha Bhatia's job as guest relations manager at New Delhi's five-star Grand Orchid Hotel is intermittently fabulous—she certainly knows her wines and cheeses. But despite a life filled with good friends and first-class travel accommodations, the fact is that not many twenty-nine-year-old women in India are single—as Aisha's mother never fails to remind her. Somewhere a clock is ticking, though as far as Aisha is concerned, it can be cheerfully drowned out by laughter over a champagne brunch. Yet when the handsomely chiseled Karan Verma arrives from New York, Aisha experiences an unexpected attitude adjustment. Karan is everything she's ever wanted…that is, if she actually knew what she wanted. Is it possible that she's about to find out?

Savvy, sexy, and unforgettable, Almost Single tackles the loving, exasperating tug-of- war between mothers and daughters, traditional customs and contemporary romance—and what happens when a modern Indian woman is caught in the middle.
---
What do you think about this review?
Comments
No comments posted.

Registered users may leave comments.
Log in or register now!