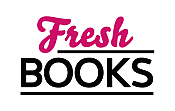 Spring flowers, great May books to enjoy!
"Compelling start to an awesome romantic suspense series featuring Last Chance Rescue operatives."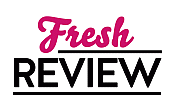 Reviewed by Sabrina Marino
Posted April 15, 2009

Devon Winter's mother hates her, but her stepfather tries to show her affection whenever possible. Her stepfather's godson, Jordan Montgomery, a few years older than Devon, sees her as a kid sister. However, while Jordan is away working for the government, Devon grows into a beautiful young woman who is still very much in love with Jordan. When she hears he's back in town, Devon plans a seduction to show Jordan she is now a grown woman, someone he can love. The seduction turns into a horrendous nightmare for Devon, but with much caring and assistance from her future boss, Noah, she magically disappears from the face of the earth.
Seven years later, Eden St. Claire, a beautiful woman whose scars are now only on the inside, is an operative for Last Chance Rescue Enterprises, an international venture that uses whatever means necessary to retrieve victims when the law cannot. Eden's specialty is finding kidnapped children, those sold and abused in unspeakable fashions. The horror she experienced is deep inside her, shuttered away in a dark part of her mind, until Jordan Montgomery shows up in Greece.
Jordan is searching for Devon, wanting to apologize for the way her treated her all those years ago. The young woman who seduced him never told him she was Devon. If she had, he never would have slept with her. He's retired from his job with the government, is planning to marry and wants to put the past to rest. Eden's boss has contacted him stating he has a lead on Devon. He values Jordan's expertise and offers him a job while Eden is working on the Devon lead. Noah knows that Eden has to come to terms with her past or one day there will not be anything left of the woman inside.
Jordan is startled to discover that Eden has a tattoo exactly like Devon's. However, this cool, beautiful woman looks nothing like Devon. Once Eden's boss assigns him to her team and tells Jordan that Eden will find Devon, the circumstances force her to face the past. She creates a story of Devon's demise so that Jordan will return to the United States. What she doesn't plan is to fall in love all over again, to seduce him. What harm will it do to have an affair with him before he returns home? What she doesn't count on are the repercussions as the horrors of the past meet the horrors of the present. When all explodes and the lies are revealed, what will Jordan do?
RESCUE ME is an exciting magnetic story. Christy Reece introduces us to compelling characters who pull us into the weave of soul-jerking pain, love of life and the desire to fight for others. RESCUE ME is the first of a trilogy that will have you running your fingers over book spines while your heart strums until you find Reece's books and hurriedly snatch them from the shelf. Oh, yes!
SUMMARY
A covert operative of Last Chance Rescue (LCR) Enterprises, Eden St. Claire has made secrets her lifeís work. Seven years ago, an evening of emotional vulnerability and pure pleasure almost destroyed her. Now Eden wears her beauty like a mask, concealing any hint of vulnerability or the demons of her past.

A daring rescue of an innocent girl on a Greek island leads Eden to a new partner. Jordan Montgomery has been looking for EdenĖ though he knows her by another name, from another time. But his search for her is overshadowed by a case thatís gone international. A powerful, ruthless, organized network is stealing women and children around the world. And a lover, a traitor, and a killer all wait for Edenís next move.
---
What do you think about this review?
Comments
No comments posted.

Registered users may leave comments.
Log in or register now!