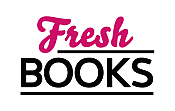 May Books to Delight
"Being Called a Witch isn't always an insult, sometimes it's just what you are."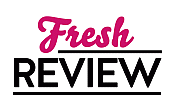 Reviewed by Stacey Hayman
Posted April 14, 2009

Romance Paranormal | Romance Contemporary
Stasi and her best friend Blair are long time residents of Lake Moonstone, CA. A very long time, as in hundreds of years on and off, as in since the time this little mountain town was a mining town. In the beginning, they had to hide the fact they were witches but as the general population has become aware of magickal creatures they've stopped pretending to be their own daughters or granddaughters for the times they returned to their town. Blair and Stasi are well-liked and have plenty of friends, except for one woman. Carrie hates Stasi because Stasi's love charm didn't make her husband come back to her, but what charm can work against Carrie's selfish, unloving personality? Now Carrie's decided to take Stasi to Wizards' Court and she's gotten Trevor Barnes, the best Wizard possible, to help her seek revenge. When Trevor travels to Lake Moonstone to meet the witch who's inspired such anger in his client, a unexpected complication comes in the form of hearts dancing over their heads. Cupid has decided these adversaries are meant for each other, no matter what they think.

As they get to know each other, working in tandem to discover who's behind the spells creating havoc at the lake, and feeling a stronger attraction each time they meet, it becomes impossible to deny they should be together. Can they find the dark magick behind the current troubles before this small town becomes a modern day Salem? Is it true witches and wizards are forbidden to be together or is it just a crazy, wrong legend? And with their fellow witches and friends arriving to help, will it be possible to solve the trouble without anyone getting hurt?

Although the start of the novel is a little difficult to follow, bits and pieces of magickal world information scattered about, the character and their relationships help move the story in the right direction. It might be a good idea to start with one of Ms. Wisdom's previous books to fully understand the world Stasi and Trev inhabit, but it's not absolutely necessary. The connected characters and the slightly different, yet familiar, world they live make this fun to read and may be reason enough to go back to read the rest.
SUMMARY
Witch Stasi Romanov is being sued in Wizard's Court for fraud all because her romance bespelled sachet didn't bring back a mortal's lying cheating scum of a husband. She's so angry she's no longer Ms. Nice Witch. Matters aren't helped when the wizard attorney is sexy Trevor Barnes and that the lake in her mountain town of Moonstone Lake has been harmed by magick. And now there's those red hearts dancing over her and Trev's heads! It will take Stasi, fellow witches Blair and Jazz to find the source of the problems and for Stasi to find out that wizards and witches do go together nicely.
---
What do you think about this review?
Comments
No comments posted.

Registered users may leave comments.
Log in or register now!