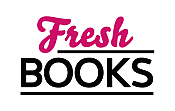 Summer Reads are HOT in July!
"A relatable, yet inconceivable how one woman could endure so much and still maintain sanity."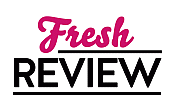 Reviewed by Jude Davis
Posted December 2, 2008

Georgia Durante starts her life as a recognizable face. Anyone living during the late 60's early 70's would surely know her because of her life- size posters modeling for Kodak. As she stands seductively clad in her polka dot bathing suit, her hauntingly beautiful eyes seem to be focused on a future no one could predict for her. Those same eyes would soon fall prey to some horrific scenes that she lives to tell about. Her first marriage was to a dead beat dad who provided Georgia with a beautiful daughter -- Toni. Toni often becomes the sustenance of Georgia's existence, and the reason behind her strength. As a normal single mom, Georgia finds life was not always easy, but normal is anything but that when she winds up in the dark world of the Mob. Her family included her husband Joe Lamendola, the owner of Caesar's II nightclub in Rochester, and a whole host of shady, yet powerful characters. The sights and sounds that filled her days and nights were enough to send most people over the edge. Not Georgia! She was and still is a woman of magnificent courage and wit.

Outliving most of her Mob family, she lives to tell their story, and go on about her life. Ever gripping, each page is filled with action and real life adventure. An adrenaline junky, Georgia becomes a stunt driver and co -- owner of Performance II, a racing team featured in many shows and commercials.
Through all of her life's twists and turns, Georgia has found a way to escape death more than her fair share. Surely, it was for a purpose. Her book goes a long way in serving that purpose. A fascinating read, THE COMPANY SHE KEEPS and Georgia Durante go down in my book as a modern day hero. The best true life commentary I have read in a long while.
SUMMARY
A female Goodfellas— the true story of A supermodel turned getaway driver for the mob.

All-American beauty Georgia Durante was one of the most photographed models in the country when she married mobster Joe Lamendola. It plunged her into a world she never dreamed of—and one she feared she'd never survive—as a getaway driver for the Mafia and an eyewitness to unspeakable violence, brutality, and murder, as she came to understand the terrifying risk of being married to the Mob.
---
What do you think about this review?
Comments
No comments posted.

Registered users may leave comments.
Log in or register now!