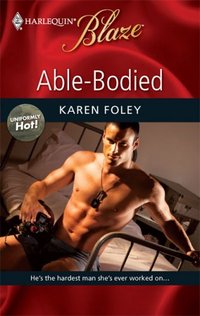 Able-Bodied, February 2009
Uniformly Hot
by Karen Foley

Harlequin Blaze
Featuring: Hannah Hartwell; Ransom Bennett
224 pages
ISBN: 037379455X
EAN: 9780373794553
Mass Market Paperback
Add to Wish List

Purchase
"Hands that Cure and Please"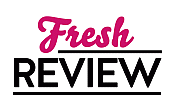 Reviewed by Tonya Callihan
Posted March 1, 2009

Romance Erotica Sensual | Romance Series
Hannah Hartwell has a unique gift that many don't possess or even understand. She doesn't share this with many because of the fear of being scrutinized. After leaving Boston after a bad ordeal she moves to North Carolina hopping for a fresh starts. A place no one would know about what had happened in Boston.
Ransom Bennett had been injured. Now on leave he is struggling to get better so that he may return to his men. He didn't want love or a woman in his life. His mom had left him and his brother and his father to fend for themselves, so now he has a hard time trusting. But something about Hannah has him re-thinking his rules. She not only has the ability to control him in the bedroom, but she has his heart. And her hands, well he wants them on him for medical and pleasurable reasons.
I'll be honest when I first read the blurb to ABLE-BODIED by Karen Foley I figured it would be the same old same old. But pages into this novel I realized that Foley knew how to twist an old tale. It was flat-out fabulous. I am still lost in this book and the future of Hannah and Ransom. There is definitely something about Hannah that the readers won't expect to read. As for Ransom, ladies let's just say he is a man in uniform and yes, he's that perfect. The characters are intriguing and the plot is very compelling.
SUMMARY
Subject: Ransom Bennett, Delta Force Operator
Current status: Injured but still hot-blooded!
Mission: Regain crack military reflexes. Prove he's ready for active duty.
Obstacle: Hannah Hartwell. Fascinating. Tantalizing. His new neighbor.
All Ransom wants is to get healthy enough to return to the field. But sexy Hannah is testing his composure. The woman is under his skin…but she's also fleeing a shady past. Damn! Hasn't he learned not to play with fire?
Still, Ransom can't help exposing her secrets…and a lot more! Then it's on to his post-injury mission. The highly clandestine operation will involve delicate negotiations, complex maneuvers and fiery explosions.
And that's just in Hannah's bed!
---
What do you think about this review?
Comments
No comments posted.

Registered users may leave comments.
Log in or register now!