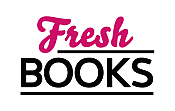 Sweet Romance + Thrilling Intrigue = February Best Reads
"A Flock of Blackbirds Means Trouble Ahead"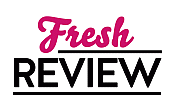 Reviewed by Stacey Hayman
Posted March 24, 2009

Mystery Amateur Sleuth | Mystery Woman Sleuth
Nora Blackbird is putting forth her best effort, as usual. Busy caring for sister Emma's ponies, trying to keep Blackbird Farm's plumbing functional, and working on her society column for the Intelligencer, Nora really doesn't have the time or energy to take on more jobs but she does anyway. Getting a call from sister Libby after being hit by a car, in truth a non-injurious tap by a Rolls-Royce, Nora is so relieved by Libby's good health she agrees to take her four nephews and niece for the week. Unexpectedly running into Emma while on her way to the office should have been a good thing, a chance to remind her sister about the ponies. Instead Nora gets a few surprises: Emma is wearing one of Michael's t-shirts, Emma has a new (temporary) job at Philadelphia's Chocolate Festival, and that Emma is pregnant but won't reveal the father's name. With her head already in a spin, the bad news continues. Nora's best friend Lexie has just become the prime suspect Hoyt's murder, a partner in Lexie's investment firm. While at the crime scene, trying to help her friend however possible, Nora opens a closet door to find her father. Her parents skipped town with money they scammed from people who used to be their friends. Making for a complete package of troubled times, Nora's love and ex-boyfriend Michael seems to be helping her with her family at every turn. The fact that he's still connected to his mobster dad remains an issue for them both, but is his family really any worse to handle than her family? Oh yeah, and who killed Hoyt?
This is the latest entry to the long list of A Blackbird Sisters Mystery series. It's always nice to have read the previous books so you can get that feeling of revisiting old friends, but this book can be read on its own just as well. The family feels like a real family that happens to have some average members as well as some extremely eccentric members. If you think this is strictly a funny mystery, you're wrong. Yes, there is humor, but there's also plenty of love, family, and friendship too.
This review is from the hardback edition.
SUMMARY
Down-to-earth debutante Nora Blackbird is having a meltdown. A noted Philly philanthropist has taken a swan dive from an office balcony—and Nora's friend Lexie stands accused of the murder. Then her scheming parents reappear, sending all three Blackbird sisters into a panic. Now Nora must uncover her parents' scandalous high jinks—before she winds up taking the heat…
---
What do you think about this review?
Comments
No comments posted.

Registered users may leave comments.
Log in or register now!