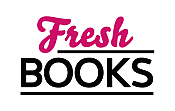 Summer Reads are HOT in July!
"60's Flashacks and well worth the read."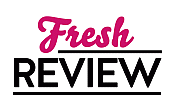 Reviewed by Ed Pichon
Posted March 12, 2009

Suspense Psychological | Literature and Fiction Literary
For the boomer generation, the late sixties hold a special place in many hearts. It was a time of growth. A time of experimentation. A time of protest. A time of demonstrations. A time of revolution. And for Chris Carver, it was a time that he has spent the rest of his life trying to get away from. A time that has finally caught up to him.
MY REVOLUTIONS tells three stories. In the present, Chris Carver's assumed identity as Michael Frame, suburban husband and father, is starting to crumble. He flees before the walls come crashing in, hoping to find a lost love. As he flees, he recalls in flashbacks his youth as a late sixties protester and political activist. He also recalls the events of the past few months as his past catches up to him. All three threads approach their respective climaxes near the end of the book, when all comes together and Chris begins to find some sort of resolution.
Kunzru weaves all three threads of his story together with great skill, using the flashbacks to wend his way through the consciousness of his narrator. He effectively conveys the ardor, passion and idealism of Carver's activist youth without parody or cliche. He also conveys how that passion leads Carver onto a dark path that ends in a disillusion that lasts for decades. MY REVOLUTIONS is not a happy book, but it is extremely good, and well worth the read. If you want to know what the Spirit of 1968 was about, this is a great place to learn.
SUMMARY
"Powerful" (The New Yorker), "extraordinary" (The New York Times Book Review), and "brilliant" (Entertainment Weekly)—you won't be able to put down this new novel by the award-winning bestselling author of The Impressionist

Critics have compared him to Martin Amis, Zadie Smith, Tom Wolfe, and Don DeLillo. Granta dubbed him "one of the twenty best fiction writers under forty." Now Hari Kunzru delivers his best novel yet.

Chris Carver is living a lie. His wife, their teenage daughter, and everyone in their circle know him as Michael Frame, suburban dad. They have no idea that as a radical student during the sixties he briefly became a terrorist— protesting the Vietnam War by setting off bombs. Until one day a ghost from his past turns up on his doorstep, forcing Chris on the run.
---
What do you think about this review?
Comments
No comments posted.

Registered users may leave comments.
Log in or register now!