"The mystery of a lost son will bring this mother to her knees."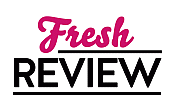 Reviewed by Morgan Chilson
Posted November 15, 2008

Suspense Psychological | Mystery Psychological
Julia Davidsson tried to recover from the greatest tragedy in her life, but she couldn't seem to stop grieving. When her five-year-old son disappeared 20 years ago, she was never able to find any sort of peace. Not knowing what happened to Jens was devastating.
When Julia's father, Gerlof, received a small boy's sandal in the mail -- one that looked remarkably like Jens', Julia knew the time had come to confront her past. She wanted to know what happened to her son, even if it meant returning to her hometown of Oland and the ghosts that awaited her there.
The town was much as she remembered it and being there brought comfort along with the bad memories. Julia and her father, who spent his days in a retirement home, begin to ask questions and delve into Jens' disappearance, all the while struggling with their own disjointed relationship.
Then one of Gerlof's friends dies and the two wonder if it was really an accident as the police think. Julia is frustrated that her father seems to keep pieces of the story from her, but even despite that aggravation, she is beginning to feel some acceptance of Jens' fate. Maybe she should have come home sooner.
And yet, what really happened to her son? Julia and her father keep digging -- and what they uncover will shock their foundations.
The story of what happened to Jens will compel you to turn pages of this Swedish mystery/suspense novel. Theorin builds a strong, tightly pulled tension with back-and-forth storytelling that visits 20 years ago when Jens disappeared and returns to the present to track the steps of Julia and Gerlof. A smoothly intertwined look at two time periods, without losing the suspenseful pace, is a gift from Theorin. An excellent read.
SUMMARY
On a gray September day, on an island off the coast of Sweden, six -year -old Jens Davidsson ventured out of his backyard, walked out into a fog, and vanished….Now twenty years have passed, and in this magnificent debut novel of suspense—a runaway bestseller in Sweden—the boy's mother returns to the place where her son disappeared, drawn by a chilling package sent in the mail… In it, lovingly wrapped, is one of Jens' sandals—sandals Julia Davidsson put on her son's feet that very last morning.

Now, with only a handful of clues, Julia and her father are questioning islanders who were present the day Jens vanished—and making a shocking connection to Öland's most notorious murder case: the killing spree of a wealthy young man who fled the island and died years before Jens was even born. Suddenly the island that once seemed so achingly familiar turns strange and dangerous… Until Julia finds herself facing truths she never imagined—about what really happened on that September day twenty years ago, about who may have crossed paths with little Jens in the fog, and how a child could truly vanish without a trace… until now.
---
What do you think about this review?
Comments
No comments posted.

Registered users may leave comments.
Log in or register now!