"This humorous yet touching story about temptation and forgiveness will leaves readers wanting more"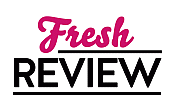 Reviewed by Patricia Woodside
Posted October 5, 2008

Multicultural Contemporary Fiction
Newly released from jail, Preacher Winters is anxious to start life anew but he's got to contend with some old baggage in the persons of the three most important women in his life: his sister, Loretta; his fiancée, Tanya, and his ex-girlfriend, Serena.
Loretta, his partner in the drug-dealing enterprise that got him busted, has kept things humming and even expanded the business in the two years he's been gone and she doesn't understand why or believe that Preacher doesn't want back in.
Tanya, the money-grubbing mother of his two sons, is not excited about the changes she sees in Preacher, namely his jailhouse conversion to Christianity and the impact of that decision on their relationship.
Serena, the wife of his friend and probation sponsor, wants nothing more than for Preacher to pack up and leave town. They have history, a history she'd much rather remain in the past, especially since she hasn't share any of it with her husband.
In order to move forward with his life, Preacher has to tangle with each of these women and detangle the threads that continue to bind him to each one of them.
UP POPS THE DEVIL is a story about second chances, temptation, and forgiveness. Angela Benson, one of my all-time favorite Christian fiction authors, captures a real slice-of-life not unfamiliar in some African-American neighborhoods and puts a spin on it that causes the reader to consider the actions of every character, Christian or not. The characters in this humourous yet touching story, particularly the three women who just won't let Preacher live his life the way he wants to live it, jump off the page. I could easily envision a few more books to extend the story and delve further into the lives and antics of these ladies. The ending, which I didn't see coming, clearly sets the stage for more.
SUMMARY
Two hard years in prison have changed Wilford "Preacher" Winters for the better. He did his time, now he's going to "do the right thing." But the women in his life have other ideas.
Tanya, the sleek and sexy mother of his two kids, is much too comfortable with her pearls-and-Porsche lifestyle, and she'll do whatever it takes to maintain it... His sister, Loretta, kept "the business" running smoothly while Preacher was inside, and she can't believe he'd trade Easy Street bling for a nickel-and-dime dead-end job...
His one-time girlfriend Serena, now married to his main man Barnard, is hiding a secret—and if past sins come to light, they'll ruin several lives and a very new, very precious friendship between Preacher and Barnard's beautiful-inside-and-out sister, Natalie.
With his world about to explode all around him, Preacher's going to need every ounce of his new-found faith to remain strong. Because it takes a lot to become a new man, sometimes even a miracle.
---
What do you think about this review?
Comments
No comments posted.

Registered users may leave comments.
Log in or register now!