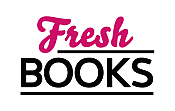 Fall in love with June books!
"When business interests trump relationships, murder happens..."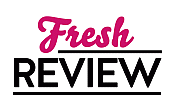 Reviewed by Morgan Chilson
Posted July 19, 2008

Attorney Rebecka Martinsson is trying to get back to work following a breakdown after her last case. She's in a new position and, as usual, throws herself almost 24 hours a day into her work.
When Inspector Anna-Maria Mella comes to Rebecka about a murder case, she's glad to immerse herself in the complicated scenario. A dead woman was found on a frozen lake, and there's evidence of electrical torture. Once she's identified as Inna Wattrang, one of the higher up execs in Kallis Mining, everyone on the case knows it's going to be a tough one.
Mauri Kallis, owner of Kallis Mining, may come across as a gentleman, but he won't tolerate police and attorneys prying into his affairs. Even Inna's brother, Diddi Wattrang, though clearly grief stricken, is unwilling to share any business information about who may have wanted to kill Inna.
This is a fascinating book, particularly as a writer myself. Larsson has done a spectacular job at intertwining numerous subplots into this book, as well as defining a lot of strong, interesting personalities. The novel is full of flashbacks to what the situations that brought the three characters from Kallis Mining to where they are today, and at times, I remember thinking that it was a little too disjointed. But I couldn't stop reading, and I was pulled strongly into their world. So Larsson made it work -- and how! I will certainly be reading her other book, THE BLOOD SPILT, and I definitely recommend this for a rather dark and intriguing read.
SUMMARY
A grisly torture-murder, a haunting northern Sweden backdrop, and a dark drama of twisted sexuality collide memorably in Åsa Larsson's masterpiece of suspense—a tale of menace, hope, longing, and darkness beyond imagining.

The dead woman was found on a frozen lake, her body riddled with evidence of torture. Instantly, Inspector Anna-Maria Mella knows she needs help. Because the dead woman—found in workout clothes with lacy underwear beneath them—was a key player in a mining company whose tentacles reach across the globe. Anna-Maria needs a lawyer to help explain some things—and she knows one of the best.

Attorney Rebecka Martinsson is desperate to get back to work, to feel alive again after a case that almost destroyed her. Soon Rebecka is prying into the affairs of the dead woman's boss, the founder of Kallis Mining, whose relationship with his star employee was both complex and ominous. But what Rebecka and Anna- Maria are about to uncover—a tangled drama of secrets, perversion, and criminality—will lay bare a tale as shocking as it is sad…about a man's obsession, a woman's lonely death, and a killer's cold, cold heart.
---
What do you think about this review?
Comments
No comments posted.

Registered users may leave comments.
Log in or register now!