"Liu's writing imagination is limitless -- and this stunning new urban fantasy series proves it."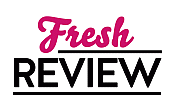 Reviewed by Sue Burke
Posted June 16, 2008

Fantasy Urban | Romance Paranormal
Maxine Kiss is The Hunter. She's been chosen by birthright to stand between the demon hordes and humanity. Lady Hunter doesn't fight alone. She has her "boys," demons who take the form of tattoos on Maxine's body during the day only to run free at night and join her in the hunt. During the daytime hours, when the boys are asleep, Maxine is invulnerable, but at night when they manifest, she's at risk and can be killed.
Solitary by nature and necessity, the Hunter has no family. She makes no friends, forms no ties. Maxine is different. There are people she cares about, a place she "kind of" calls home, and a man. A man who has his own special talent when it comes to dealing with demons. These are her weaknesses. These are the things the demons will use to bring her down.
Recently, something new has come to town, something even the local demons are afraid of and suddenly the Hunter is in over her head. As several new players enter the arena, Maxine isn't sure where to turn or who to trust. The Hunter, who has always seen the world in black and white, now has to learn to think outside the box if she is to save herself and humanity.
THE IRON HUNT is the first full-length book in Liu's stunning new series featuring Maxine Kiss. The character was introduced in a novella, Hunter's Kiss, in last year's WILD THING anthology. The mythology is fascinating, the characters complicated, the storylines original. I'm a big fan of Liu's Dirk & Steele series, but this one surpasses even it. Liu fans are treated to two new books this summer, THE IRON HUNT on June 24th and THE WILD ROAD (a Dirk & Steele novel) on July 29th.
SUMMARY
Silver smoke winds around my torso, peeling away from my ribs and back, stealing the dark mist covering my hands and lower extremities . . . tattoos dissolving into demon flesh, coalescing into small dark bodies. My boys. The only friends I have in this world. Demons.
I am a demon hunter. I am a demon. I am Hunter Kiss.
By day, her tattoos are her armor. By night, they unwind from her body to take on forms of their own. Demons of the flesh, turned into flesh. This is the only family demon hunter Maxine Kiss has ever known. The only way to live- and the very way she'll die. For one day, her demons will abandon her for her daughter to assure their own survival- leaving Maxine helpless against her enemies.
But such is the way of Earth's last protector-the only one standing between humanity and the demons breaking out from behind the prison veils. It is a life lacking in love, reveling in death, until one moment-and one man-changes everything . . .
---
What do you think about this review?
Comments
No comments posted.

Registered users may leave comments.
Log in or register now!