"A fast-moving adventure involving an international treasure hunt with surprising results."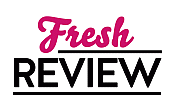 Reviewed by Suan Wilson
Posted June 16, 2008

Suspense Techno | Thriller Techno
Hannah Bryson loves working with her brother, Connor, as marine architects. They complement one another perfectly, as Hannah is cool and analytical and Connor is idealistic with a passionate love of machines. Their job takes them all over the world, but their latest plum assignment is in their backyard in Maine. Hannah and Connor have the honor to prepare a Russian nuclear submarine, Silent Run, for a museum. On examination, they discover a weird hidden metal plate filled with scratches that resemble intricate symbols and geometric shapes. Before they can report it, Connor is murdered and an attempt is made on Hannah's life.
Devastated by her brother's death, Hannah seeks revenge. She doesn't trust the government agent who will not give her a straight answer. Instead, Hannah teams with Kirov, a secretive man with his own agenda. Both are driven by revenge. Hannah and Kirov search for the obsessed killer while attempting to solve the cryptic clues. The killer wants them eliminated from the hunt and will stop at nothing to have them out of his way.
Fans of Iris Johansen will be happy with this collaboration with her son, Roy. It reads like pure Johansen with added action, technical details and an international treasure hunt. The fast-moving plot never slows down. The authors have limited the romance and it's minimal within the storyline.
SUMMARY
It was the assignment of a lifetime. . . .
Brilliant marine architect Hannah Bryson has been given the job of a lifetime. A U.S. maritime museum has just acquired the decommissioned Soviet submarine Silent Thunder for public exhibition. It's Hannah's job to make sure that every single inch of the legendary nuclear attack sub is safe for the thousands of visitors anticipated. Enlisting the aid of her brother, Connor, they examine the enormous vessel and delve into its long---and lethal---history.
But is it really a trap?
In the course of their investigation, Connor discovers a mysterious message behind one of the ship's panels. But before he can figure out what it means, there's a deadly assault on Silent Thunder. . .
Though the U.S. government tries to warn Hannah away, she'll stop at nothing to find the ruthless mastermind behind her brother's death. Even if it means joining forces with a mysterious man who may be even more dangerous than the enemy she has sworn to bring down. As Hannah finds herself in the crossfire of an epic standoff, her only hope for survival is to unravel the sub's explosive secret. But someone's willing to kill to make sure Silent Thunder stays silent. . .
Brisk, exhilarating, and filled with authentic details, Silent Thunder is what you get when you team the biggest name in suspense with the stunning plot twists of an Edgar Award--winning author. Get ready for a page-turning thrill ride!
---
What do you think about this review?
Comments
No comments posted.

Registered users may leave comments.
Log in or register now!