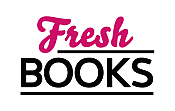 Finish off the year with great December reads
"A good man deserves a scandalous woman"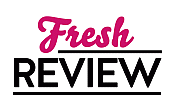 Reviewed by Sandra Wurman
Posted June 7, 2008

Caine Allen, Texas Ranger, is a man with a mission. That mission is to breed horses on his ranch that is known throughout all of Texas -- and perhaps beyond -- as Hell's Eight. No body messes with anyone from Hell's Eight and all those with a vested interested in that land share rather dubious pasts. Good men and women whose lives haven't always run smoothly. But Caine Allen and his group are good people who believe in hard work, trust, justice and keeping promises. Watch out if you are on the receiving end of that justice. Desi is a woman all out of options. Her parents are dead, her sister kidnapped by Comancheros and she has been held captive as a sex slave for several seemingly upstanding men in town. Her many scars both physical and emotional bare witness to the horrors she has lived through. Caine is taken with how strong her survival skills are from the very moment he spies her alluding the gang of men who kidnapped her and several other townswomen. Physically Desi was a strikingly beautiful rather petite woman but her will more then made up for her smallness. The only way to save her from continued harm at the hands of some dubious town gentlemen is to take her to Hell's Eight and the only way he can do that is if she becomes his wife. Desi also realizes that her very survival depends on escaping the brutality in the town and agrees to the marriage. What Caine and Desi didn't foresee was the amazing mutual physical attraction. But as Caine quickly realizes he has many hurdles to overcome if he and Desi were to have any kind of life together. The first is to get Desi to believe he sees her as a useful and sexy woman not a whore. Watch out when the sparks start to fly. The second is to keep her safe from someone who seems intent on having her, dead or alive.
CAINE'S RECKONING was a wonderful introduction to not only Sarah McCarthy but what is categorized as an erotic western. Westerns are favorites of mine and there is no lack of great story telling in this book. The main characters are sexy as all get out and are as raw as the time and territory they are living in. It took real grit to stay alive during the time where you couldn't tell the good guys from the bad. McCarthy makes her characters real and shows there was no room for being delicate. It's a story about earning respect for ones self and learning how to survive despite cruelty beyond imagination. Hang on to your hats and get entranced by Desi. I for one can't wait for the next in this series. Hot stuff with substance -- how can you miss? The sexy parts were raw but fitting for the story. All and all an A+ for Sarah McCarthy.
SUMMARY
The Hell's Eight is the only family he's ever needed, until he meets the only woman he's ever wanted…
Caine Allen is a hardened Texas Ranger, definitely not the marrying kind. But when he rescues a kidnapped woman and returns her to town, the preacher calls in a favor. One Caine's honor won't let him refuse. From the moment he beds Desi, Caine knows turmoil will follow. Desi might have the face of a temptress, but she also has a will of iron and while she needs his protection, she's determined that no man will control her again. They establish an uneasy bond, but it isn't enough for Caine. He wants all Desi has to offer. He wants her screams, her moans, her demands… everything. Yet there's still a bounty on Desi's head, and keeping her sexually satisfied is proving easier than keeping her alive.
---
What do you think about this review?
Comments
No comments posted.

Registered users may leave comments.
Log in or register now!