"Melissa Walker's newest young adult book, VIOLET BY DESIGN, is a hit!"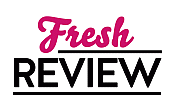 Reviewed by Gwen Reyes
Posted May 21, 2008

Violet Greenfield has flown the coop! No, no, she hadn't been locked away by her semi-evil agent Angela, but she has been offered the chance to attend Brazil's Fashion Week. If only she can convince herself she really wants to go. Melissa Walker picks up Violet's story right where she left off in VIOLET ON THE RUNWAY, with Violet confused as ever regarding her future in the modeling world. However, after a successful, and passionate, Fashion Week, Violet's fears are put to rest when she is booked for a high profile campaign in France. In this new level of modeling, Violet faces obstacles she never thought of before. Is her size 0 body considered too big for haute couture? And how will her newly discovered love for her best friend Richard compare with the chance of a lifetime? Violet must finally make a choice between the life she has and the one she could have.
VIOLET BY DESIGN is a fantastically witty and fresh book. Walker allows her heroine to shine, even when she is the most down on herself. Any girl who picks up this book is familiar with the body issues Violet faces, even if she doesn't have a model's body. Violet's struggle with her body image, her natural aversion to standing-out, and her conflicting worlds, make Violet even the more endearing to her reader. We want her to prevail against the injustice that all girls face, and we want her to be happy, even if it means making other people unhappy. Violet is a remarkable girl in a world full of plastic and Photoshop.
SUMMARY
I was going to get out of the modeling business for good.
But now I'm having trouble sticking with my decision. After all, if it wasn't for modeling, I might still be the invisible wallflower. Hot guys like Paulo wouldn't be interested in me. And I'd never have seen Brazil or Spain-and now France! On the other hand...
I also wouldn't have to choose between my best friend from home and my agent's shrill demands. Or anguish over my body the way only runway models do. Not to mention all this trouble I'm getting into for speaking out in the press about eating disorders.
Maybe the life of an international model isn't for me. But if I quit for good, I might always wonder...What if?
Excerpt
By the time I go through baggage claim and customs in Sao Paulo, I'm so tired that I can barely read my own name, which is on a sign being held by a short, gray-haired man with a curled-up mustache. We pantomime a bit to determine that, yes, I am Violet Greenfield. Lamely, I was thinking my high school Spanish might be useful in Brazil, but—duh— they speak Portuguese here.

As we drive through the city, I can't help but think it looks a lot like New York—giant buildings everywhere, crowds and busy streets, bicycles weaving in and out of traffic. When we pull up to the Hotel Mirna, I feel like a little girl pretending she's old enough to be jet setting and staying in fancy places. The concierge speaks English perfectly, and as the bellhop rides up to my room with me, I get a tingle of excitement. I am in another country. I look down at my brown suede ballet flats and flash back to them walking down my driveway just this morning. Now they're standing in an old-fashioned, gold-gilt-covered elevator in Brazil.

We get off the elevator on the seventh floor, and I realize the whole hotel opens in the middle around a giant, curving staircase like in Gone With the Wind—which, okay, is my secret favorite movie. (My public favorite movie is The Royal Tenenbaums, which, while a great film with infinitely more cool cred, is no Gone With the Wind). The man helping me with my suitcase—who is wearing a red military jacket that doesn't look that far off from what I wore on a runway last winter—opens the door to room 704 and places my luggage on a folding wooden luggage stand that looks like it's from my grandmother's house—in a good way. Then he bows and holds out his hand. I shake it, smiling at him and saying, "Obrigada," which is the one word the cab driver managed to drill into my head—it means "thank you." Then he shuffles out the door and I turn around and take a deep breath.

My room is gorgeous. Tiny, but "just lovely," as I can hear my mom saying. Burnt orange organza curtains hang across a huge window that looks out onto the sparkling Sao Paulo skyline, the shower is all glass and there are silver beads on the outside of the panel that faces the bed, which I suppose is for the illusion of privacy. The bathroom floors are marble, and I find out after playing with an assortment of buttons on the wall that they are also—dramatic pause— heated! My feet are always cold so I especially appreciate the warmth. I have a little refrigerator with candy and water and wine in it—not to mention a giant fruit bowl on the desk in the corner, where apples and oranges and grapes and bananas are arranged around a large bottle of champagne.

But the really exciting stuff is on my bed. Not my bed itself, which is cute and covered with a grass-patterned green-and-grey down comforter, but what's on my bed. Presents! There must be 50 bags with tissue paper sticking out of the tops—blue and pink and yellow and green, all with tags that say "Violet Greenfield" or "Bela Violeta" or simply "VG," which sort of looks cool in calligraphy. Inside are invitations to attend fashion shows, personal letters from designers, and lots—I mean lots—of free stuff. A pair of dark-wash high-waist jeans from Ellys, an amazing long-sleeved eyelet lace dress from Ingrid Cupola and four new bikinis from Dona Pink, to name a few. As I tear through package after package, I think I feel a SWAG- headache coming on. This must be how moviestars feel when they get their Oscar gift bags. I lie back on the tissue paper with a sigh.

Brring, brring. The phone does a double-time ring and totally scares me. I haven't called my parents yet to give them my number—who else could it be? I reach over to grab it.

"Hello?"

"Valiant Violet." It's my agent.

"Hi, Angela," I say, almost happy to hear her voice. I was worried I was going to have to stumble through "You've got the wrong number" in Portuguese.

"Darling, what's that rustling?" she asks.

"Uh, gift bags," I say sheepishly, wondering if it's weird to open all of them at once like it's Christmas morning. I bet most international runway models are so used to the presents that they just put them aside and barely glance at the goodies inside. I'm so not at that too-cool point, and I kind of doubt I ever will be.

"Well get yourself out of that mess," Angela orders. "We've got an appointment at the hotel spa in five minutes. I'll see you downstairs."

Click. Ooh, the spa sounds nice. I pull on my yoga pants and a t-shirt and head downstairs.

"Greetings, Sporty Spice," says Angela as she air kisses both my cheeks. She doesn't say it in a nice way. Her blonde hair is perfectly highlighted and blown out, as always, and her gleaming red lipstick matches well- manicured hands. "You know, even at the spa we do like to wear real clothes."

I feel my shoulders start to shrink in a little. I forgot how much Angela's criticisms sting sometimes.

"Oh, toughen up, Vulnerable Violet," she says. "You'll need thick skin for this appointment."

"What is it for?" I ask, suddenly terrified.

"What else?" says Angela, smiling wickedly. "A Brazilian!"

After a few tears and some pitiful whining, I agreed that it did make sense for me to go through with the ritual of torture known as the Brazilian bikini wax, and that Brazil was probably the best place to do it. I am modeling swimsuits, after all. Angela said she knew she'd have to drag me kicking and screaming to the table, so she hadn't dared ask me to get one on my own at home. "Besides," she said, "who knows what those country-bumpkin spa women would have done to you."

Back in my hotel room, I'm lotioning and icing my throbbing, red bikini line. Oh yes, it hurt. When I walked back through the lobby with Angela, I looked like a cowboy in a John Wayne movie who'd been riding his horse for 10 days straight. Just as the pain is starting to subside, my phone rings.

"Get dressed," Angela barks. "I'll meet you in the lobby in five."

"Dressed?" I stammer.

"For dinner, of course," snaps Angela. "We'll be dining with a few designers and some other Tryst girls tonight."

I can feel my underarms start to sweat as my heart beats faster.

"Oh, and Violet?" purrs Angela. "When you're throwing on a dress, think Lower East Side—not Lower Atlantic Coast." And then she's gone.

And I'm panicked.

I slip on a simple black shift dress with long sleeves, but I leave my coat in the room. Contrary to my mom's assessment that the July winter in Brazil would be cold, it only dips into the 60s at night—and it's like 70 during the day, I hear. Guess I should have googled that one myself. Dinner is in the garden of a restaurant just down the block from the hotel, which is good because I'm wearing red patent leather heels that are "too cute for words" according to Julie, but "too painful for words" according to me. Still, I trust my best friend's assessment and I want to look good tonight. I manage to walk normally because the trauma of my wax experience has faded somewhat, and I even put on a long gold chain necklace that Veronica once told me was "edgy but feminine," so I feel like I'm pulling off the look Angela wanted. When she sees me, however, she just chirps, "Well, good enough!" before she hurries me out the door of the hotel. So much for my confidence.

The restaurant is called Spot and we're seated at a long table in front of the blue-green-yellow Brazilian flag, which is as ubiquitous here as the American flag is in rural parts of North Carolina. The room is enclosed in glass, and the crowd of beautiful people is buzzing with energy. I like it, because it reminds me that I'm in a completely new world where I should take everything in.

But what I'm taking in now are all the girls at the table, some of whom are chattering in Portuguese and others who are sitting sullenly, staring at the bread basket with longing eyes. I guess that's what I'm doing too, but only because I don't want to be the only one who eats the bread.

I glance around the table and try to remember a few of the flurry of names Angela rattled off when we sat down. There's Amelia and Lucy, models from New York whom I've seen before but who completely intimidate me with their vacant eyes, and then two Brazilian models with exotic names—Vidonia and Yelena maybe? I can't remember who is who. At the far end of the table is Dona Pink himself, the flamboyant bikini designer who requested me for his show and single-handedly re-launched my modeling career with the promise of this trip to Brazil. He has unkempt black hair that frames his ultra-tan face a bit wildly, and he's wearing a button-down shirt that is open almost to the navel. He sort of seems like a gay, Brazilian Elvis, which is pretty entertaining. He sees me looking at him and raises his glass, shouting, "Violeta!" at which all the other girls reluctantly pick up their drinks and join the toast to me. I blush a little and hold up my glass, which holds a traditional Brazilian drink that tastes limey and has a lot of sugar in it. Translation: I love it.

I'm sitting next to Angela at the edge of the table when someone takes the head seat on my left. I look over and see the deepest brown eyes I've seen since my neighbor's golden retriever's. I know it sounds odd to compare dog eyes to person eyes, but believe me, it's a compliment. He also has this adorable, shiny, floppy brown hair that falls just above his shoulders. The guy, not the dog. And he's got big, soft pink lips. "Hello, Violet," he says quietly as he sits down, as though he wants only me to hear his greeting. I feel my eyelashes flutter involuntarily and I nervously place my hand on my drink to steady its shaking.

"Hello," I respond, wishing I knew his name too, but so flattered he knows who I am. After going through life as a high school wallflower, it's still a shock when people get my name right—even now. Especially people who are, oh, drop dead gorgeous.

Then Beautiful Boy begins to speak: "My name is . . ."
---
What do you think about this review?
Comments
No comments posted.

Registered users may leave comments.
Log in or register now!