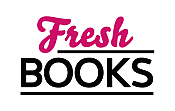 Jump into Autumn with these great books out in October!
"Third book in futuristic Crimson City series is vivid, spellbinding and impossible to put down."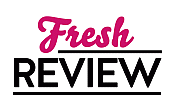 Reviewed by Tanzey Cutter
Posted September 3, 2005

Romance Suspense | Romance Paranormal
This third installment in the futuristic action/adventure Crimson City series deals with the other powerful inhabitants of the area, those who've been restrained in the Underworld behind the Crimson Veil. As the armed truce between the other prevalent species -- human, werewolf and vampire -- is tentative and close to failure, there's an even greater peril lurking in the darkness -- an ancient, dark and powerful evil: the demons.
Mika Noguchi is half human/half demon, which gives her the ability to pierce the Crimson Veil whenever she wants to visit her human father. Otherwise, demons have to be called forth by a human to be able to pass from one world to the next. Having been raised mostly in the demon Underworld of Orcus, Mika has always fought the stigma of being weaker because of her human blood. Now, she's been trusted with the mission of finding and retrieving an incantation the demon Council believes is held by Conor McCabe.
According to legend, the incantation invokes a spell that not only enslaves all demons to the one who wields it, but it will also lower the veil that keeps them imprisoned in Orcus. So, it's vitally important that the incantation be found and given to the Council before it's utilized. To connect with Conor and become close to him, Mika must lie about her reason for seeking him out. In time, this lie will cause more problems than Mika ever imagined, for Conor does not trust easily. And when that trust has been broken, it's even harder for him to forgive. Factor in the undeniable sexual attraction they feel for each other and sparks fly.
Conor is also half human/half demon, but he loathes his demon father for the circumstances concerning his conception. Conor was always a reminder of his hated sire, so his mother has had no contact with Conor since she abandoned him to the streets at age 18. Conor is a loner, an outsider who's grown into a feared mercenary and killer of demons. When Mika approaches him about protecting her, he's reluctant, but eventually agrees. He has no idea how much the beautiful, vivacious and impetuous Mika will disrupt his already troubled life, or how she'll get under his skin and into his blood, tearing down his tightly controlled barriers. Conor is in for the fight of his life with Mika, who's grown to love him, and with the dark evil demons, who want him dead.
After reading about vampires and werewolves in the first two Crimson City entries -- CRIMSON CITY by Liz Maverick (7/05) and A TASTE OF CRIMSON by Marjorie M. Liu (8/05) -- I was eager for something different. And that's just what Patti O'Shea provides in this excellent rendering of a species unique in paranormal romances. The first two books were interesting to read, but they didn't knock my socks off the same way these demons and half-demons did. I got so involved in THROUGH A CRIMSON VEIL, I could not put it down. Even with all the dark, evil undertones of the futuristic time and place, her character development is first-rate and believable, her dialogue is crisp and snappy, and her narrative is vivid and spellbinding. If you're looking for something out of the ordinary in paranormal romance reading, I highly recommend this one.
SUMMARY
Los Angeles. Once, it was the City of Angels. Now, it's Crimson City, whose inhabitants know nothing of Heaven. The tentative peace between the species—werewolf, vampire, human—teeters on the brink of collapse. Sides are being chosen. Yet the peril is greater than any imagine. There is a power here that longs for release, an ancient darkness held captive too long. Below, beneath, beyond, it seethes. And there are those who would see it freed.
Mika herself seeks freedom. She's come to Crimson City looking for the key. But that key's keeper is a killer, an outsider, a mercenary with a poisoned past. To her kind, he has meant only death. No matter that Conor McCabe's pale green eyes hold a hint of lust, the glint of a bond never to be broken; the path ahead lies in shadow. In a city like this, death can come by fire or fang, by claw or kiss. And the moment of truth must come...Through a Crimson Veil.
---
What do you think about this review?
Comments
No comments posted.

Registered users may leave comments.
Log in or register now!