"A little girl's note to God sets off a chain of events with many unexpected results."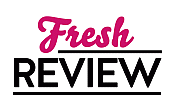 Reviewed by Kay Quintin
Posted March 16, 2008

Inspirational | Women's Fiction Contemporary | Fiction Inspirational
Shattered by grief after losing her nine-year-old son, Erik, in a hit-and-run accident, Claire Harper jogs every day after work at San Diego's Mulberry Park. Claire is hoping to find some peace in dealing with her son's death and her recent divorce. While resting under the mulberry tree, a bright pink envelope containing a letter falls from the branches. In the letter, seven-year-old Analisa is asking God to take care of her mother and father who are in Heaven. Analisa is now living with her uncle, Sam Dawson, a single attorney who's gone much of the time, leaving Analisa with a nanny.
Even though Claire feels she's lost faith in God, she chooses to answer Analisa's letter in hopes of preserving the child's faith. Analisa continues to write letters, and with the aid of a lonely little boy named Trevor, places the notes in the tree. Trevor lives with Katie, who works long hours to make ends meet and is forced to leave Trevor to care for himself most of the time. This leads Trevor to spend a lot of time at Mulberry Park along with others, each carrying their own grief and loneliness.
One evening, Claire discovers Trevor unconscious on the sidewalk near Mulberry Park and relives Erik's last moments. Claire must let go of the past in order to help this little boy she's befriended and, at the same time, release herself from the pain of the past to learn to live again through forgiving.
Judy Duarte's MULBERRY PARK is a wonderful story of compassion and the struggle of a woman to overcome the devastating grief of losing her only child. Other lonely characters with unique needs and wants are also portrayed as they help each other heal and find a new purpose in life through God. I loved the touching and very tender way the individual concerns of the characters were dealt with. MULBERRY PARK will renew your belief in other people, as well as God.
SUMMARY
Claire Harper wraps up a hard day of work with a jog through Mulberry Park. Her workout is so much more than an effort to stay in shape. She runs to find a respite from the grief that has enveloped her since the death of her young son, but she never manages to alleviate the pain or the haunting memories of that fateful day . . . until she finds a little girl's letter to God perched in a tree.
On impulse, Claire writes back, and the little girl's letters gradually draw Claire into the companionship of other Mulberry Park regulars—all, in their own way, in need of comfort. As the strangers' lives and hearts intersect and friendships grow, each discovers just how far and how high one simple letter can reach.
Videos
---
What do you think about this review?
Comments
No comments posted.

Registered users may leave comments.
Log in or register now!