"A slick time travel romance that delivers great thrills!"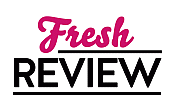 Reviewed by Kate Garrabrant
Posted February 14, 2008

Science Fiction | Romance Paranormal
Bounty hunter, Nathan Pierce is in the process of capturing one of his bond escapees, when Remy Capra literally falls from the sky. Remy doesn't know how she has ended up in Los Angeles in the year 2007 when she is from Washington D.C. seventy-five years in the future. It maybe because of the unique silver coin she helped steal from a senator's house. She was in on the break in with the Senator's daughter, Kristen Henryk who is an unscrupulous D.C. cop. Kristen decided to get Remy out of the way and was about to kill her, but Remy took one of the coins and jumped out a window, which lands her in Los Angles in the past.
Nathan has no idea where Remy has come from and at first believes she is working for Tian, the one he was trying to bring to the cops. He sees she is hurt and takes her back to his place where she can recover. Even though Remy is not really forthcoming about who she is and tends to talk very strangely, Nathan feels connected to her in way he has never felt with a woman before. Remy is not very trusting when it comes to Nathan, but she has no where else to turn. She is literally a stranger in a strange land.
But one thing leads to another and soon Nathan has Remy in his bed. She opens up about herself and Nathan actually believes her. He gets his good friend and police detective Isaac to help him out because Remy isn't the only one who has come from the future. Kristen has also jumped through time and she is now working with the people Tian deals with, including Gabriel, a crime boss who will stop at nothing to have the coin that Remy has because of the legend and the power it brings to the one who has it in their possession.
Jamie Craig has written a heart thumping tale with evil villains and a time travel romance where the sex between Nathan and Remy is beyond hot. These two are attracted to each other right away and that doesn't stop them from acting on their feelings for each other. Even though a future between them may not be possible, they grab what happiness whenever they can. CHASING SILVER has excellent written chase scenes along with mind numbing fights. Nathan is one incredible and sexy hero who won't back down from getting what he wants and protecting those around him. Remy in turn may act tough, but she is soft when she needs to be, and that means when she is with Nathan.
Kristen is the worst kind of villain, a very amoral character who will kill without any reason. Remy is the total opposite of her but she has a sharp mind and will try her best to come on top. Isaac also rounds out the good guys with his wit and observations. For anyone who likes stories that will keep them on the edge of their seat, CHASING SILVER is the one to read.
SUMMARY
Born in 2057, Remy Capra never expected a second chance at life in Los Angeles, or her only chance at love in 2007. On the run from a cop who cares more about pain than justice, Remy inadvertently goes 75 years back in time and abruptly arrives at the feet of P.I. Nathan Pierce. Remy needs help, and Nathan finds he wants to offer her even more. There are threats from all sides - are their street smarts and unexpected passion enough to keep them together... and alive?
---
What do you think about this review?
Comments
No comments posted.

Registered users may leave comments.
Log in or register now!