"An ER thriller for the thinking reader."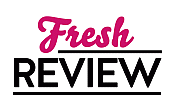 Reviewed by Morgan Chilson
Posted February 13, 2008

As a new ER attending physician, Lydia Fiore is being watched carefully by staff members who are trying to determine if she's any good at her job. With one good save, she tackles a new case and can't figure out what's wrong with the young man.
Unfortunately, the patient dies, and only then does she find out he's the chief of surgery's son. The angry doctor screams at her and accuses Lydia of killing his son. It's a terrible first day on a new job.
As the lives of these medical personnel intertwine, it becomes clear that something dark underlies mysterious happenings at the hospital and in the community. Lydia delves into her patient's death, determined to find out what killed him. And slowly, she begins to find friends among the staff, in particular three women who each bring their own issues and agendas to the table.
When I first picked up this book, I thought, "Oh no, not another ER/Grey's Anatomy." And yes, this is emergency medicine with all the angst, anxiety and adrenaline. But Lyons's first book is a winner, too, giving us terrific characters and a compelling plot. An excellent book for fans of the medical thriller.
SUMMARY
"July first, the most dangerous day of the year."
Growing up in LA, tough of nails ER doc Lydia Fiore thought she'd seen everything. When she arrives in Pittsburgh, eager for her first shift as a newly fledged attending physician, she realizes how wrong she is.
During her first days at work, Lydia finds herself embroiled in the murder of a gay-rights activist, targeted by a right-wing militia, stalked by an unknown assailant, and racing to stop a plot to ignite a race riot.
At first Lydia yearns for the mean streets of L.A, but, with the help of her new colleagues and hunky paramedic Trey Garrison, she overcomes her doubts and embraces her new life at Angels of Mercy's ER.
---
What do you think about this review?
Comments
No comments posted.

Registered users may leave comments.
Log in or register now!