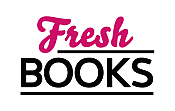 Read some great books in April...you'll be blooming!
"The Woo Woo Inn welcomes humans and nonhumans alike..."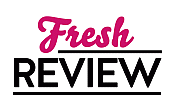 Reviewed by Kymberly Hinton
Posted February 10, 2008

When she gets a job at the Woo Woo Inn, a location infamous for the large groups of nonhumans who vacation there, harpy Daria is surprised. Harpies rarely get callbacks. Their jobs are to kidnap evil beings and give take them to Tartarus as a present for Hades. Considering that her harpy test is coming up, Daria sees this as the perfect opportunity to snatch someone great to gain Hades's attention and prove that she does have great harpy potential despite her semi-good looks (harpies are supposed to be hideous) and sweet nature (harpies are supposed to be vicious creatures without emotion). With the help of her twin brother, Daria arrives at the Inn determined to scout out the perfect prey for a trip to Tartarus, but finds herself becoming involved in the other drama going on at the Inn instead. One guest in particular, Declan MacKenzie, grabs Daria's attention and doesn't let it go....
Vampire Declan MacKenzie arrives at the Woo Woo Inn to discover what has happened to two other members of the MacKenzie vampire council who have stayed there recently. The men disappeared with nothing left behind but the fingers that bore their council rings. When he begins to investigate, Declan discovers an ancient evil on the Woo Woo Inn's property—one that is determined to use Declan to free itself from its imprisonment and to use his power to engender a new era of evil. Though he vows not to let that happen, and decides to focus on getting rid of the evil, Declan finds himself distracted by a certain harpy who traipses around the Inn, getting involved in his business, and making it very hard for him to focus on his work...
ONE BITE STAND is a different kind of paranormal romance and is the fourth book in Nina Bangs's MacKenzie vampire series. There are all sorts of supernatural beings staying at the Woo Woo Inn, including cosmic troublemakers, werelions and wererabbits, and the aforementioned harpies. I've never read a book that contained such an interesting melange of paranormal elements. This is the first book I've read that had a harpy as a main character, and I have to say that I'd never heard of the creatures before. Daria was sort of the anti-harpy with her good looks and kind nature, but she was still determined to make a name for herself in Tartarus. I always appreciate a heroine who kicks butt, and Daria could more than hold her own in a fight, as she proved several times in this story. Likewise, Declan MacKenzie was a hero very focused on duty. He arrived at the Inn to check on his brothers and make sure that they were okay, and along the way he made room in his plan for love. ONE BITE STAND was humorous and entertaining. It would be a fun book to read on a night in when you're in the mood for a few laughs.
SUMMARY
Harpies don't get callbacks. That's why Daria's job as night manager of the Woo Woo Inn is the opportunity of several lifetimes. Where better to prove that in the snatch-and-dispatch business she has CEO potential? So what if she doesn't really fit the corporate image. So what if she has to nurture her inner bitch to compete. And triple so what if she'd rather take Declan MacKenzie to bed than on a one-way all-expense-paid trip to Tartarus. His sexy blue eyes and hard male body lure her into deep and dangerous erotic waters. With a monster eating guests for its midnight snack, cosmic troublemakers cooking up chaos and Declan making serious moves on her, this looks like a lot more than a... One Bite Stand.
---
What do you think about this review?
Comments
No comments posted.

Registered users may leave comments.
Log in or register now!