"The world of forensic anthropology is the fascinating backdrop for a riveting tale of murder."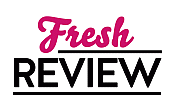 Reviewed by Tanzey Cutter
Posted January 15, 2008

Thriller Medical | Mystery | Suspense
Forensic anthropologist Dr. Bill Brockton is dealing with the murder of the woman he loved by throwing himself back into his investigative work at the Body Farm. A recent case involving a charred body found inside a burned up car has him running experiments to determine if it was an accident or murder.
At the same time, Brockton is asked to aid in identifying some remains from a rural crematorium. He discovers that not only did they not cremate hundreds of bodies, but they actually left the corpses stockpiled and strewn all over the wooded grounds around the inoperable crematorium.
If this wasn't enough work and stress for the good doctor to handle, the former medical examiner (Garland Hamilton) accused of murdering Brockton's lover and almost killing Brockton, too, escapes while being transported to trial for the crimes. Now the hunt is on for this evil madman before he kills again. When it seems that Hamilton may have burned up in a cabin fire, Brockton won't believe it until he can prove conclusively that the remains are Hamilton's. Yes, Brockton certainly has his hands full.
Jefferson Bass (the writing team of Dr. Bill Bass and Jon Jefferson) gives readers a gripping, detailed forensic murder thriller that's brilliantly written and researched. I was fascinated by all the facts provided in such a concise, yet understandable and entertaining, form. I highly recommend this novel.
SUMMARY
A woman's charred body has been found inside a burned car perched atop a hill in Knoxville. Is it accidental death, or murder followed by arson? Forensic anthropologist Bill Brockton's quest for answers prompts an experiment straight from Dante's Inferno: In the dark of night, he puts bodies to the torch, researching how fire consumes flesh and bone.
In the meantime, Brockton is sent a mysterious package—a set of cremated remains that looks entirely unreal. With the help of a local crematorium, he investigates and discovers a truth too horrifying to believe: A facility in another state has not been disposing of bodies properly, instead scattering them all around the grounds.
Little does Brockton know that his research is about to collide with reality— with the force of a lit match meeting spilled gasoline. En route to trial, his nemesis, medical examiner Garland Hamilton, has escaped from custody. What follows is a deadly game of cat and mouse, played for the ultimate stakes: Brockton's own life. With help from his loyal graduate assistant, Miranda, and ace criminalist Art Bohanan, Brockton eventually tracks Hamilton, but when the police arrive, they find only a smoldering ruin. Sifting through the ashes, Brockton finds the incinerated remains of Hamilton . . . or does he? The answer—along with Brockton's ultimate test—comes in a searing moment of truth.
---
What do you think about this review?
Comments
No comments posted.

Registered users may leave comments.
Log in or register now!