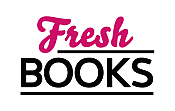 Sweet Romance + Thrilling Intrigue = February Best Reads
"A great addition to the Argeneau vampire series."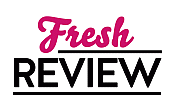 Reviewed by Sheila Graves
Posted January 14, 2008

Romance Paranormal | Paranormal
Inez is a vice president with the London branch of the Argeneau companies. She's practical, down to earth and mortal. She would think that was strange only if she knew the family she works for are immortals -- vampires to the rest of us. She may not realize they're immortals, but she knows Thomas Argeneau, one of the younger generation, is hot, hot, hot. She's never liked her body image, but how can it be that bad if Thomas likes it?
Thomas has no doubts about Inez's body. He likes it. He wants it. And he wants her. She's his lifemate and he desires nothing more than to lose himself in her -- repeatedly. He hopes to spend his life with her. But he's in London to find his Aunt Marguerite, who's gone missing while on her new job as a private detective. Nothing can get in the way of that. Marguerite is the only mother he's ever known and he's determined to do whatever he must to find her. If he discovers love along the way, well, that's okay, too.
VAMPIRES ARE FOREVER is fun. It's a great addition to the Argeneau series, the second in a three-book, back-to-back release. It follows THE ACCIDENTAL VAMPIRE and precedes VAMPIRE, INTERRUPTED. The characters are great, as all the Argeneaus have been -- the men lusty and alpha, yet very caring; the women strong, yet vulnerable. Vampires may be exotic to us, but they're very commonplace for the Argeneaus and their ilk. Rich, good-looking and caring -- what more could a woman ask for? Thomas is all those things and more, and I think I'm half in love with him myself. Don't miss this series, it's a real treat. I hope Ms. Sands never ends the series; that's how good it is. A very good read.
SUMMARY
VAMPIRES DON'T EXIST . . . DO THEY?
Inez Urso is beginning to have her doubts. Her business associate Thomas Argeneau has some interesting traits, like an allergic reaction to the sun, excellent night vision, and not much of an appetite for food. And to top it all off, he just tried to bite her neck . . . but maybe that was a sign of passion. If so, she'd be happy to experience more, despite her determination not to mix business with pleasure.
HE'S BEEN WAITING FOREVER FOR A WOMAN LIKE HER . . .
Well, if not forever, at least two hundred years. Inez is the most beautiful woman he's seen in centuries. Those luscious lips, seductive curves, and her elegant neck . . . he just couldn't resist the temptation of one little bite. Now Thomas will do anything to convince her that only an immortal like him can satisfy her all night long . . .
---
What do you think about this review?
Comments
No comments posted.

Registered users may leave comments.
Log in or register now!