"This follow-up to STAR OF THE MORNING is magical and totally spellbinding."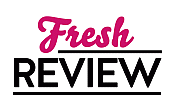 Reviewed by Sue Burke
Posted December 15, 2007

Paranormal | Fantasy | Romance Paranormal
"If Neroche falls, there will be nothing standing between Lothar and the rest of the Nine Kingdoms." Morgan knows what Miach says is nothing less than the truth; still she cannot forgive his deception. Heart and body broken, Morgan retreats to the silence of Gobhann. Miach follows, though the Kingdom is barraged by magic he can't begin to identify. He would follow Morgan to the end of the earth.
When Miach shows up at Gobhann, Morgan doesn't dare believe he has come for her. But he has, and for more reasons than her skills as a shield maiden or the magic coursing through her veins. He wants her just for herself. God knows she wants him, too, though she struggles against it -- in anger at his lies, in self-hatred at his magic and the magic that's awakened in her. In despair, her heart aches for him, though she wants to depend on none but herself and her sword. Together they set out to identity and destroy the evil that shadows not only the Nine Kingdoms, but them personally. As one, they will stand and push back the dark that threatens to overwhelm them and all they hold dear. Or they will die trying.
THE MAGE'S DAUGHTER, like its predecessor, STAR OF THE MORNING, is the best work Lynn Kurland has ever done -- and that's saying a lot. A fan favorite and bestselling author for years now, Kurland has always been at the top of the paranormal romance genre. But she's outdone herself here -- it's magical and every word rings true. I can't recommend this book highly enough.
SUMMARY
In the kingdom of Neroche, nightmarish creatures have been unleashed as weapons in a war of evil. Morgan the mercenary, daughter of a treacherous black mage, must fight against them - as well as for her very life.
Miach of Neroche would risk his own life to save Morgan's, but he must do so at the peril of the realm, forcing dangerous choices in the deadliest of quests.
---
What do you think about this review?
Comments
No comments posted.

Registered users may leave comments.
Log in or register now!