"Amazing collection of paranormal novellas."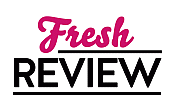 Reviewed by Mandy Burns
Posted July 20, 2007

Romance Anthology | Romance Erotica Sensual
Alpha and Omega by Patricia Briggs -- Anna takes a chance by contacting the head of all werewolf clans, the Marrok, to inform him of the dangerous way the Chicago clan is recruiting new members. The Marrok sends his son, Charles Cornick, to investigate the situation. However, when he discovers Anna's abuse by the same clan, he decides to protect her at all costs.
Inhuman by Eileen Wilks -- Kai Michalsik is not only keeping her own secrets, but she's keeping Nathan's as well -- both of them have unique paranormal gifts. Kai's amazing gift allows her to see every emotion by the colors of light reflecting off of an individual; Nathan's gift is more complicating than his uncanny way to hunt down killers. They become even closer when a case he is working on leads the local authorities to Kai as their prime suspect in multiple, brutal killings.
Buying Trouble by Karen Chance -- Claire realizes early what affect a magical Fey has on her, so when she spots one in her place of employment, she does what she can to escape. Unfortunately, her luck runs out and the electricity between her and the Fey, Heidar, is amazingly dangerous. Heidar's family has been hunting Claire for years, but when he finally locates her, his intentions are to protect her from those who mean to sell and kill her.
Mona Lisa Betwining by Sunny -- Mona Lisa, the Queen of her territory, sacrifices everything to avenge her Warrior Lord lover Gryphon. Her past catches up with her when the council summons her to High Court for formal questioning on how she became queen. Mona Lisa must learn to live with her decision to suck the power from her predecessor and face her inevitable death. Her salvation comes by way of her loyal subjects and those she chooses to love and trust.
Reading this anthology was frustrating for me. The amazing novellas ended much too quickly and left me desperate to read more.
SUMMARY
Four all-new paranormal romances from today's hottest authors
Alpha and Omega by Patricia Briggs
The werewolf Anna finds a new sense of self when the son of the werewolf king comes to town to quell unrest in the Chicago pack-and inspires a power in Anna she's never felt before.
Inhuman by Eileen Wilks
Part of the "World of the Lupi" series
People in Midland are dying. Only two so far, but both of them were Gifted, and both were killed when someone—or something—drained them of blood.
Two months ago, the power winds swept through and changed the rules everywhere. Midland, Texas, didn't suffer as much as some places, partly because this small West Texas city has only one smallish node . . . and because it has a guardian, little though Midlanders realize this. Nathan Hunter is well able to discourage the odd goblin, banshee, or ghoul.
Kai Tallman Michalski is a reluctant telepath with a skewed Gift—she sees thoughts instead of experiencing them. So she's known all along that Nathan isn't human. She knows, too, that he'll be leaving Midland soon, so she keeps a sensible grip on her emotions—until a third victim is found and she's forced to team up with Nathan to stop a killer from striking again.
Buying Trouble by Karen Chance
A Lord of the Fey crosses paths with a fiery red-headed mage named Claire in a New York auction house. But in this strange underground society, the rarity up for sale is Claire herself.
Mona Lisa Betwining by Sunny
Among the children of the moon, Mona Lisa is of mixed blood- part Monère, part human, and destined to be alone. Until she meets a man who could be her salvation-or her downfall.
---
What do you think about this review?
Comments
No comments posted.

Registered users may leave comments.
Log in or register now!