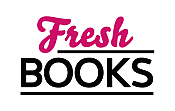 Jump into Autumn with these great books out in October!
"Fresh storyline using magic as the unique paranormal element."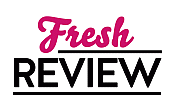 Reviewed by Sheila Graves
Posted July 20, 2007

Paranormal | Romance Paranormal
Ryne is a troubleshooter of the magical kind. Her former mentor, Anise, has gone over to the dark side and Ryne has been given the task of capturing her. Ryne has been chasing Anise for six years. Then she realizes that her favorite cartoon character, Deke Summers, P.I., has a human soul trapped inside him and she's pretty sure Anise is to blame. Only two things matter: Can she free the soul from the character and will that force Anise into a showdown? Oh, and one more thing. Can she survive a battle with Anise and keep her own soul safe from the dark?
Deke and Ryne are two average people in unusual circumstances. Of course, you would expect that with magic involved. But this is a totally new take on the magic scene, and I thoroughly enjoyed it. Deke may have been caught in "toon" land for over four years, but his machismo has remained unscathed. Yet he's tender at the same time and Ryne is strong without appearing masculine. Good characters, fresh storyline and magic. I liked it. You will, too. A good read.
SUMMARY
Anise is trouble

Ryne is a magical troubleshooter, sworn to protect the innocent from being harmed by magic--and she's been chasing Anise, her former mentor, for six years.

Deke is a private investigator who knows something key to defeating Anise. But Anise cast a dark spell over him, and even though Ryne has managed to temporarily lift the curse, Deke can't remember what it is that he knows.

Ryne has sworn to never get involved with a human, but Deke is sexy, charming, brave, and irresistible--and as Ryne and Deke are pulled further into Anise's evil schemes, it's harder and harder for Ryne to resist the attraction.

But dark magic has its own attraction, and in order to defeat Anise and lift Deke's curse permanently, Ryne will have to risk following in Anise's footsteps and succumbing to the lure of the darkness…
---
What do you think about this review?
Comments
No comments posted.

Registered users may leave comments.
Log in or register now!