"Escape to the world of the rich, powerful and glamorous."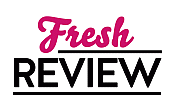 Reviewed by Meghan Fryett
Posted August 7, 2005

In the world of business, it takes the perfect shade of lipstick, some fabulous shoes and a strong-willed woman to make it with the big boys. With the pressures of being a good mother, devout wife and kick-ass business woman, NYC can't afford to have a minute of it's time wasted.
Fashion designer Victory Ford's spring collection was anything but victorious. New ideas didn't exactly pan out to be good fashion, thus relegating Victory's career to the back of the couture closet. Days turn into weeks as she tries to sleep off her bad reviews. NYC is willing to give her a final shot at the big time, but the pressure of the perfect fall line is one more knot in the silk rope around Victory's neck. Why should she continue with her failing business when everyone insists that the 40-something should just settle down and have a few kids?
Enter Lyne Bennett, a multi-billionaire who's set on stomping out Victory's feminist flames and making her his darling by bullying her into submission. Too bad he doesn't know who he's about to mess with...
Nico O'Neilly is the hotshot editor-in-chief of Bonfire magazine. Her career has skyrocketed over the last several years and she's poised to take over the entire publishing division of Splatch-Verner. Her adoring husband, Seymour, has coached her through all of her career moves, but barely notices her in the bedroom. Frustrated by the lack of good sex in her life, Nico ends up in the muscular arms of a young male model. As her ego and libido are stroked, her career starts to soar.
Mother of three, Wendy Healy is at the top of her game as the president of Parador Pictures. With several Oscar nods and a few gold men under her belt, Wendy is working to get her next baby out -- a 10-year labor of love called Ragged Pilgrims. Her marriage is one of role reversals -- Wendy works to provide for her family while her husband, Shane, stays at home and raises her children. Despite the money rolling in and Wendy agreeing to pay for everything, Shane is restless and wants out of the marriage. As Wendy's world crumbles around her, she worries that she'll never see her children and that no man will ever love her again. She may have all the answers to her career, but when it comes to love, Wendy is at a complete loss.
As three of the most powerful women in NYC struggle to the top, they realize it's not just a jungle out there -- it's a LIPSTICK JUNGLE.
While Candace Bushnell might be best know for her beloved Sex and the City, she's tried to expand her Manhattan universe with the introduction of these three new women. Despite the plot sprawling over several continents and taking gigantic leaps in time, Bushnell's story could use a few nips and tucks with a side of Botox as far as character development goes. The most sympathetic character, Wendy, is easiest to identify with -- she loves her husband (who doesn't love her back), she loves her kids (who are only interested in her wallet), and she loves her job (which, thankfully, seems to be the only thing returning her affections these days). Nico has everything -- riches, a great job, a wonderful husband. Still, this isn't enough for her and instead of investing in The Rabbit (as all Sex and the City fans will recall Charlotte favoring) she hooks up with a younger man, who also completely adores her. Nico is so self-involved that her only support to her struggling friend is a few lunches, a couple text messages and a pat on the hand.
While the friendships might be weak, there's plenty of sex, humor and intrigue that keep the plot moving forward. LIPSTICK JUNGLE offers a peek into the world of the insanely rich, powerful and glamorous, making it a good pick for escapist reading.
SUMMARY
Victory Ford is the darling of the fashion world. Single, attractive, and iconoclastic, she has worked for years to create her own signature line. As Victory struggles to keep her company afloat, she learns crucial lessons about what she really wants in a relationship.
Nico O'Neilly is the glamorous, brilliant editor of Bonfire Magazine -- the pop-culture bible for fashion, show business, and politics. Considered one of the most powerful women in publishing, she seems to have it all. But in a mid- life crisis, she suddenly realizes this isn't enough.
Wendy Healy's chutzpah has propelled her to the very top of the cut-throat movie industry. When it becomes clear that a competitor is trying to oust her, something has to give -- and Wendy must decide between her career and her marriage.
In Lipstick Jungle, Bushnell once again delivers an addictive page-turner of sex and scandal that will keep readers enthralled and guessing to the very last page.
---
What do you think about this review?
Comments
No comments posted.

Registered users may leave comments.
Log in or register now!